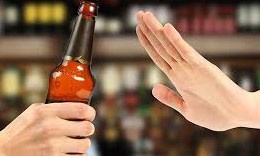 March 17, 2017 — The Greater Austin Underage Drinking Prevention Council (GAUDPC) says to not be fooled by myths about underage drinking, for example, it is safer for a teen to drink with their parents.  Teens need parents to model appropriate behavior and explain the laws and consequences of consuming alcoholic beverages.

MYTH: Letting your teen drink at home is a safe and better choice.

HOWEVER: Modeling behavior is learned by your teens and children.  While in Texas it is legal for a parent to provide alcohol to THEIR child as long as they stay in the parent's visible sight, the concern is many teens assume drinking alcohol will also be okay even when there  is no parent around.   The better modeling is to explain the consequences of underage drinking to your child and then wait until they are 21 years old to provide them alcohol.  Also, Social Host Laws in the Texas say that adults, who allow underage drinking in their home with teens who parents are not present will face stiff fines, and a sentence of up to a year in jail. This is a Class A Misdemeanor.
MYTH: They're going to drink anyway, might as well be a home so they won't be driving.

HOWEVER: Many teens are deciding to wait until they are 21 and legal or even to remain alcohol -free. Recent trends show signs of decreases in alcohol use among all grades.

MYTH: Drinking with your teen is a way to bond with them.

HOWEVER: Be the parent!  Teens want a parent to be their parent and not a peer.  A report done by the Substance Abuse and Mental Health Services Administration (SAMHSA) found that children who believed that their parents would disprove of their behaviors were less likely to try and engage in these behaviors.

Underage drinking continues to be a serious health problem in the US. Reports the National Institute on Alcohol Abuse and Alcoholism (NIAAA), alcohol is the most widely used substance of abuse among America's youth, and drinking by young people poses enormous health and safety risks. Research shows that by age 15, about 35 % of teens have had at least 1 drink. By age 18, that number almost doubles to about 65 %. In addition, in 2014, 8.7 million young people ages 12–20 reported that they drank alcohol beyond "just a few sips" in the past month.