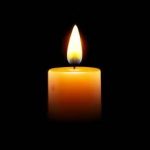 October 6, 2017 — RADFORD, VA — A Radford University student's death this week was called a case of alcohol poisoning in a call for emergency services, according to a search warrant filed in the city's circuit court.  After Jacob B. Terry, 19, of Hampton was pronounced dead early Tuesday morning, police searched the dormitory room where he had been found unresponsive and seized bottles of vodka and Mad Dog 20/20, the search warrant said, according to the Roanke Times.
The university has described Terry's death as accidental.  "Jacob Terry's death remains part of an ongoing accidental death investigation," Radford Vice President for University Relations Joe Carpenter wrote in an email Friday. "There are no additional details available. Since Jacob's death, the university has been working closely with his parents during this understandably difficult time for them, as well as offering support for fellow students as they desire."
The account given in the search warrant said university police and city rescue workers were called to a room in Radford University's Peery Hall because of an alcohol poisoning. They found a teen later identified as Terry, the search warrant said. Terry "displayed signs of extreme intoxication" and was unconscious, according to the warrant.
He was taken to Carilion New River Valley Medical Center, where he was pronounced dead. Police then searched the dormitory room for evidence related to the purchase or possession of alcohol. According to the warrant, officers seized a bottle of peach vodka, a bottle of blue-colored vodka, three bottles of Mad Dog 20/20, a plastic water bottle with an unknown liquid in it, and more unknown liquid in a bucket and two cups.