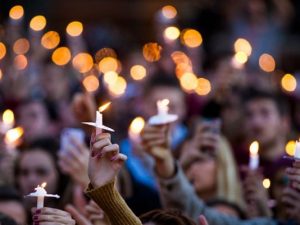 November 6, 2017 — The death of a 20-year-old fraternity pledge led Florida State University to shut down all Greek life activities Monday.  Alcohol is suspected of playing a role in the death of Andrew Coffey, whose body was found Friday — the morning after a party more than 50 people attended at a house near campus, officials said Monday.
Reacting to his death, the university on Monday indefinitely suspended all 54 fraternities and sororities, said Florida State University President John Thrasher. As part of Thrasher's announcement to suspend Greek life, he also cited an unrelated case Monday, where a 20-year-old member of another fraternity was arrested on cocaine-trafficking charges.
Coffey was trying to become a full member of the FSU chapter of Pi Kappa Phi. The fraternity has faced disciplinary action in the past five years for hazing, alcohol violations and unspecified misconduct, according to disciplinary logs maintained by the national fraternity. In 2012, the fraternity's national office sanctioned the chapter for hazing, and in 2014 the chapter faced university sanctions for unspecified conduct that violated university policy.
The circumstances of Coffey's death have remained a mystery.  "Although there are indicators that alcohol may have been a factor in this case, we are waiting for the results of an autopsy so no cause of death has been determined," Tallahassee Police Chief Michael DeLeo said Monday.   Police reportedly collected beer bottles from the porch as evidence.
Authorities found Coffey unresponsive at 10:23 a.m. Friday at a house on Buena Vista Drive off High Road about a mile from campus, Tallahassee police said.  Police said Monday they have interviewed more than 50 people and have more interviews planned.