16-year-old teen sues fraternity where she was sexually assaulted after provided alcohol at party
July 11, 201 7 — TAMPA, Fla. — A teenager is suing a University of South Florida fraternity, saying that a member sexually assaulted her while she was unconscious at a chapter party.   The Tampa Bay Times reported that the girl filed suit against Pi Kappa Phi and its national organization last week. A USF member, 19-year-old Dillon LaGamma, was arrested on a sexual battery charge shortly after the alleged assault last October.
The girl, identified only as Jane Doe No. 72, was 16 when says she attended a Pi Kappa Phi party with her two sisters. She says she was given numerous drinks despite being underage and eventually blacked out. She says LaGamma took her into a room and assaulted her. Another member took her to a hospital, which reported the assault.
Frats have downsides including hazing deaths, binge drinking, relentless sexism and countless rapes
Sept. 15, 2016- The Washington Post — The buffoons of fratland intent on proving every rape culture thesis ever written struck again, this time at the University of Richmond.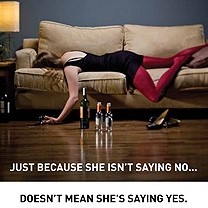 "Tonight's the type of night that makes fathers afraid to send their daughters away to school. Let's get it," Bozo the Frat Bro wrote in an invitation to his Kappa Alpha rager last weekend.
"This is gonna be one for the books," promised the invitation, emailed to nearly 100 people on campus, "so we're looking forward to watching that lodge virginity be gobbled up for all. See you boys tonight."
Seriously, boys, put the swords down and take off your horned helmets. Are you sure you haven't been infiltrated by anti-fraternity moles trying to destroy you? Because this note is all kinds of stupid.  And it really calls into question all the high-minded malarky that keeps being used to justify the Greek system at American universities.
Here is what the fraternity promises to teach you, inside the hallowed, beer-soaked walls of the KA frathouse:   "You come to college with your values intact; you've learned from family and friends what's right and wrong," according to the fraternity's website. "While in college, KA helps you keep your compass straight, develop your values-set and experiences, and points you in a great direction for your future. Then, with our history and your experience, your journey in life seems a little clearer. "
The University of Richmond in Virginia suspended the frat, the same way so many others have been suspended.  The list of Kappa Alpha incidents on other campuses is pretty long, ranging from blackface parties to a pledge who had to have testicle surgically removed after a brother gave him a "super wedgie" to last year's lawsuit by the son of Alabama's House minority leader, who said the hazing at his chapter of the frat was damaging enough to end his football career.
It was at a Kappa Alpha party that former Stanford swimmer and new member of the nation's sexual offender registry Brock Turner got hammered before assaulting an unconscious woman on campus.
They've been doing moronic stuff since 1873, when Kappa Alpha pledge Mortimer Leggett was brought out into the Cornell University woods at night , blindfolded, as part of an initiation ceremony and died after falling into a gorge.  But singling out the KAs isn't the fix. This story spans the Greek alphabet.
At Tau Kappa Epsilon at Towson University in Maryland, two students were arrested this summer after a spring initiation hazing ritual of making a 19-year-old pledge drink something caustic enough to burn his esophagus and make him vomit blood, then bullying him into avoiding medical treatment, so they wouldn't get into trouble.
Hundreds of thousands of men – among them our nation's leaders in government and business – have been members of fraternities. And hundreds of thousands of women have been members of sororities.  The folks who treasure those ties point to lifelong friendships, professional networks and millions of dollars raised for charity. I get the appeal. My husband was in a fraternity when we were in college. And, to be fair, plenty of campus sex assaults have no connection to fraternities.
But here's the truth. Fraternities and sororities are self-selecting, self-segregating institutions that usually require a little (or a lot of) money, and they are a way to perpetuate America's increasingly two-tiered society.  Frats have even more downsides. They come with hazing deaths, binge drinking, relentless sexism and countless rapes.  Lives, bodies and minds forever ruined – and nearly all excused by the brotherhood of silence and privilege.
If fraternities are supposed to be places where young men learn so much about a moral compass, why do they keep acting like the way they do?
Just four days before the Kappa Alpha Declaration of Stupidity was sent out, a University of Richmond student published a letter in The Huffington Post about the way she said she was treated after reporting an alleged sexual assault.  Cecilia Carreras said the assault happened at an off-campus house in the summer of 2015 and her attacker was a student athlete allowed to return to both the school and his team."Spider Athletics has its own Brock Turner and Richmond's administration did what it had to do to protect him," Carreras wrote.   Campus officials responded to her online piece with a statement, saying some of what she said was inaccurate, but they couldn't go into details because of privacy laws.   "We have come together today to write to you because we were deeply saddened to read in a commentary in the Huffington Post yesterday about the pain felt by one of our students, and to hear echoes of that pain from other community members," they wrote.
The day after her piece was published, the campus held its "It Ends Now: A Culture of Shared Responsibility" session.  And just a few days after that, the Kappa Alpha bros put their bearskin thongs on and declared war on virginity.
It's time for universities to take an honest look at the value the current fraternity system brings to their campuses. Can they find another way to bring friendship, community service and networking opportunities to students without winking their way past the organized booze bashes that are too often the foundation of frat life? Can they dismantle a system that many alumni (who donate lots of money) revere? It would take some courage. And that's been in short supply on many American campuses for some time.
By Petula Dvorak /The Washington Post
Underage drinking and two alleged sex assaults reported at West Texas A&M Sigma Nu Fraternity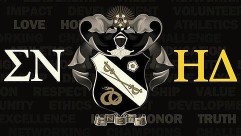 April 11, 2016 — AMARILLO GLOBE-NEWS — Two alleged sexual assaults have been reported at "an extremely large party" at the Sigma Nu fraternity at West Texas A&M in Canyon Texas on Saturday.
"We're trying to get through all the smoke and trying to find what was going on at those parties, but we had two young ladies that had attended a fraternity party at Sigma Nu," said Canyon Police. "They reported there was an extremely large amount of drinking going on Saturday night. They woke up from the result of their alcohol intake and they suspected maybe that they had been sexually assaulted or inappropriately touched."
"We believe there were minors consuming alcohol at the Sigma Nu address and we know that the two that reported that were underage," said Mike Knox, vice president for student affairs at West Texas A&M. "It's early on in the investigation but we do know that there were students who were potentially present who were also at the hospital for alcohol-related issues that evening."
"Initially, the fraternity house took some steps to make sure there wasn't any underage drinking, but in the preliminary side of our investigation, there probably were minors drinking alcohol that was provided by the fraternity. We will investigate the reported sexual assaults as well as any other violations that we're seeing took place and if we identify perpetrators, we will send it to the district attorney," police said.
Baton Rouge 20-year old man accused of rape after night of binge drinking
January 18, 2016 –BATON ROUGE – Sheriff's deputies arrested a 20-year-old Baton Rouge man in connection with a rape from this past September which investigators said happened during a night of heavy underage drinking.  Deputies said Devin Kleinpeter raped an 18-year-old woman after both of them had been drinking heavily at a bar.
The victim came forward on Dec. 22.  that she and her friend drank a bottle of vodka before going to a bar for 50 cent shots with other friends and Kleinpeter who reported he had drinking beer and playing beer pong before going to the bar, and that he also had many shots and mixed drinks while at the bar.  After the bar closed the victim, Kleinpeter, and their friends went back to an apartment. The victim said she passed and later woke up to find Kleinpeter raping her. She said she told him to stop multiple times before she passed out again, but he refused.  Kleinpeter said they later had consensual sex, and the victim never asked him to stop.  Investigators charged Kleinpeter with third-degree rape and booked him into the East Baton Rouge Parish jail on Saturday.
Alcohol-facilitated sexual assault of 13-year-old female by 21-year-old Austin man following house party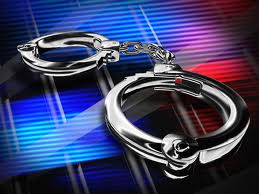 Sad case of alcohol-facilitated sexual assault … "The teen got on the bus and went with them to a party, where she drank lemonade mixed with alcohol, which made her vomit and black out, according to an arrest affidavit … The next thing she remembered was waking up in someone's front yard the following morning." David Anthony Maynez, 21, charged by APD with aggravated sexual assault of a child in connection with an incident that happened last July.
She told police that she had run away from where she was living at the Settlement Home for Children, a residential treatment center for girls in North Austin, when she met two men at the North Lamar Transit Center at North Lamar Boulevard and U.S. 183 on July 12, 2013.   The teen got on the bus and went with them to a party, where she drank lemonade mixed with alcohol, which made her vomit and black out, according to an arrest affidavit.
The next thing she told detectives that she remembered was waking up in someone's front yard the following morning.  Maynez told police that he recalled meeting the girl at the transit center and that she accompanied him and a friend to a large house party on Day Camp Lane, near Dessau Road and East Braker Lane in Northeast Austin, according to the affidavit. When detectives told him that his DNA was discovered in the teen's rape kit, he said he didn't remember having sex that night because he was high on methamphetamine and cocaine during the party.
Michigan Man admits to sexually assaulting 18-year-old MSU student who died from alcohol poisoning
MASON, MICHIGAN – 04/04/2013 — An 18-year-old man has admitted raping an Michigan State University freshman after she passed out in her dorm room one night last year.  The MSU student, 18-year-old Olivia Pryor, was found unresponsive the next morning, with a blood-alcohol level of at least 0.349 percent that could have been higher before her death. She died from alcohol poisoning.
DNA evidence and testimony presented at the hearing suggested Pryor had been sexually assaulted.  Marquez Cannon pleaded guilty Wednesday in Ingham County Court to criminal sexual conduct in connection with the March 2012 incident.  The charge of furnishing alcohol to a minor causing death was dropped.  Cannon and Dishon Tyran Ambrose, 20, of Detroit, were arrested following Pryor's death.  The three were drinking March 18 along with Pryor's roommate in her dorm room.
Pryor had passed out from drinking liquor provided by Ambrose, according to testimony.  Ambrose, who faces charges of furnishing alcohol to a minor causing death and accessory after the fact to criminal sexual conduct, was ordered to stand trial.