'We got him': Austin woman follows suspected DWI hit-and-run driver and calls police

Oct 17, 2017 – AUSTIN, TX (KXAN) — After a suspected drunk driver hit a cyclist Friday night, a woman who watched it happen decided she wasn't going to let the driver get away.   "I just can't get that out of my head," April White said. She was coming home from work around 9:30 p.m. Friday. "And I see this truck just pummel this gentleman over… and I just screamed, 'No, no,'" White said. "It's embedded in my head. The truck, like, rolled over him and he just went like a pancake. And I was like, I don't know if he's alive or dead."  The truck didn't stop. With plenty of others around to help the cyclist, White didn't stop, either. "I just was like, 'You know what? I'm going to get you. I'm getting you."
She jotted down the license plate number to send to police and headed back to the scene where the injured cyclist was being carted off to the hospital.  Police ran the plate and was waiting at the house of Zachary Davis, 39, when he got there. Officers arrested Davis and booked him on charges of intoxication assault with a vehicle and injuring someone in a crash. He was still in the Travis County Jail Tuesday evening.
In an affidavit for his arrest, police say Davis told them he knew he shouldn't be driving but couldn't get a cab due to the high demand from Austin City Limits music festival.  Meanwhile medics took the cyclist, Edward Hudek, to Dell Seton Medical Center, where doctors discovered a broken wrist, several fractured ribs, bleeding in his brain and a punctured lung, according to the affidavit.
29-year old Bastrop man charged with intoxication manslaughter after fatal crash
April 25, 2017 — A Bastrop man has been charged with intoxication manslaughter after a crash on Saturday that left one woman dead.  Taylor Richard Tate, 29, was booked into the Bastrop County Jail on one count of intoxication manslaughter with a vehicle.  According to the Texas Department of Public Safety, Tate was involved in a two-vehicle crash in Bastrop County on Saturday that killed 64-year-old Alicia Koegler of Austin.  The collision occurred around 6:30 p.m. on Texas 21 and South Shore Road northeast of Bastrop.
Authorities say Tate was driving west on Texas 21 in a Ford Mustang when he struck the rear of a Chevrolet Equinox that was turning west onto the state highway. The Chevy's driver, Willam Eugene Koegler, 68, was seriously injured and taken to University Medical Center Brackenridge. His passenger, Alicia Koegler was pronounced dead on the scene.
Tate was not injured, authorities said. He was charged with intoxication manslaughter, according Bastrop County arrest records, and is being held at the Bastrop County Jail on $200,000 bail.
Driver arrested for failure to stop and render aid who dragged Austin bicyclist for block under his truck

April 1, 2016 — AUSTIN (KXAN) — A bicyclist was left with severe injuries after a man hit her with a truck and dragged her several blocks. The driver, Artemio Avila, faces charges for failing to stop and render aid after hitting the young woman.
On March 29 just after 10 p.m., officers received reports of a crash involving a bicyclist. According to the affidavit, Elizabeth English was dragged for nearly half-a-mile.  Medical staff report that English is still listed in critical condition.  While the driver didn't stop, witnesses reported hearing her screaming as the truck dragged her for four-tenths of a mile.
Witnesses were able get a description of the vehicle and the next day, an Austin Police Department officer on his way home from work noticed the suspect's truck. Damage observed to the vehicle included blood on the hood and fresh paint scrapes. The driver, Artemio Avila, was arrested but he claimed he did not know anything about the crash, according to court documents.  Avila eventually admitted to police he was involved in the crash, claiming to have heard a "slight bump on the passenger side of the truck," as stated in the affidavit. "He was more worried about himself than the fact that he was killing a fellow human being and that is very disturbing," said Houston.
Avila is being held on a $100,000 bond. He is also being held on an Immigration and Customs Enforcement detainer.
APD arrests 229 suspected drunken drivers during 2016 "No Refusal" end of year holiday season

December 16, 2015 — AUSTIN (KXAN) — Austin police are investigating a deadly car crash that killed a 20-year-old woman early Wednesday morning.  Police say the crash happened just after 2:30 a.m. on Tillery Street near Lyons Street.
Initial information indicates the driver, 30-year-old Rene Martinez, was headed north on Tillery, possibly speeding, when he hit several utility poles, lost a tire and possibly rolled the car before it slammed into another utility pole. The female passenger, Raquel Escalante-Martinez, 21, was ejected from the car and died at the scene. Police say Martinez had minor injuries. Martinez was originally arrested for DWI but is now also charged with manslaughter, intoxication manslaughter and failure to stop and render aid.
Driver, 21, runs red light; charged with intoxicated manslaughter after fatal crash in South Austin
November, 17, 2015 — Austin Statesman — A 21-year-old man was charged with intoxication manslaughter in connection with a multi-vehicle crash in South Austin that left one person dead Saturday, police said.   Anthony Anania was arrested and charged after police said he was intoxicated when he allegedly ran a red light and crashed his black Mercedez Benz against another car Saturday, according to court documents.
Around 1:55 a.m. Anania was approaching the intersection of Slaughter Lane and South Mopac Boulevard (Loop 1) when his car struck a 2001 Chevrolet Prizm that was trying to turn left into Slaughter Lane, making it rotate clockwise and hit a 2008 Chrysler PT Cruiser, according to an arrest affidavit.
The driver of the Chevrolet Prizm, William Colbert, was taken to University Medical Center Brackenridge where he was pronounced dead, police said.
The driver aboard the PT Cruiser told police he recalled Anania coming to his car and telling him "I blew through the light, sorry man," the affidavit said.  An officer smelled a strong odor of alcohol coming from Anania's breath and saw his eyes were bloodshot and glassy eyes, the affidavit said. After the officer conducted a field sobriety test, police determined Anania was intoxicated and arrested him, the affidavit said.
Anania told police he had been drinking at Moon Tower Saloon in South Austin since around 8:30 p.m. and had at least three beers and another alcoholic drink, according to the affidavit.
32-year-old man charged with intox manslaughter after  fatal Round Rock crash killing Vet on Veteran's Day

Austin police received several calls about the driver, John McClintock, 32, going the northbound in the southbound lanes of I-35 around 4:00 a.m. A police chase ensued in Austin as officers followed the driver from the correct lanes. The pursuit ended with the crash in Round Rock around 4:15 a.m.
Police have not yet released the identity of the motorcyclist killed, but the victim's family says 25-year-old Domonick Turner died in the crash. Turner's father, Dale Turner, says his son was an Army veteran and completed two tours in Afghanistan.
"He was a great man, he'll never be able to have that joy of having children," said Dale Turner. Dominick's family says he was coming back from Fort Hood where he was visiting friends when he was hit.
2015 Halloween weekend ends with 1 dead, 42 arrested for drunken driving, report Austin Police.

November 2, 2015 – Austin Statesman — Halloween weekend ended with one person dead, a man charged with intoxication manslaughter and 41 people arrested for driving while intoxicated.  Cesar Perez-Estevane, 35, was arrested after a fatal crash in Northeast Austin Friday night.
The driver of the Honda Prelude, 24-year-old Gabriel Castillo, was taken to University Medical Center Brakenridge where he was pronounced dead.  Perez-Estevane was charged with intoxication manslaughter and was in Travis County Jail as of Monday afternoon with a bail set at $100,000, records show.
Among those arrested from 9 p.m. on Friday to Sunday at 5 a.m., 17 blood warrants were executed, two gave blood samples and 20 gave breath samples, police said.  Last year, police arrested 44 over Halloween weekend.
Texas family sues bar, movie theater for over-serving daughter who died in car crash
August 14, 2015 — AUSTIN (KXAN) — A father and son are suing Alamo Drafthouse and Moontower Saloon accusing the establishments of serving too much alcohol to a woman who drove the wrong way on West Ben White Boulevard in June and crashed into them.
Austin police said at 1 a.m. on June 19, 22-year-old Victoria Garcia was driving eastbound in the westbound lanes of the freeway when she crashed into another car being driven by Robert and Benjamin Barton. Garcia died at the scene.
"While at Moontower Saloon, Victoria Garcia was sold, served, and/or provided alcoholic beverages, even though it was apparent that she was obviously intoxicated to the extent that she presented a clear danger to herself and to other persons," states the lawsuit.  The court document alleges Garcia then drove to the Alamo Drafthouse on Slaughter Lane and was served more alcohol.
"At the request of the Austin Police department we're doing what's called a 'source investigation' into this incident." Said Chris Porter, Public Information Officer for the TABC. "That means is we're going to those bars looking at receipts, looking at security footage and interviewing employees to determine if those bars did in fact over serve the other people involved in the accident."
Victoria Garcia was at the Alamo Drafthouse between the hours of approximately 5pm and 8pm and left our facility approximately five hours before the collision."  The lawsuit states, "As a result of the catastrophic collision Victoria Garcia lost her life, Robert Barton and Benjamin Barton sustained serious and life threatening injuries."  The father and son are seeking damages for medical care, physical pain and suffering, loss of earnings and mental anguish.
Man gets 3 years in prison in deadly 2014 crash
Local Driver in fatal crash charged with DWI after killing 20-year old female pedestrian in S. Austin

The crash occurred at 2:22 a.m. on Riverside Drive near Newning Avenue. Taylor was traveling eastbound on Riverside Drive when he struck Whitford from behind, police said. Taylor was in the Travis County Jail Tuesday with bail set at $40,000, jail records showed.
23-year old female dead after crash on Parmer Lane; Austin man charged with intoxicated manslaughter
May 10, 2015 — AUSTIN (KXAN) — A wrong-way wreck on East Parmer Lane over the weekend left one driver dead and another charged with intoxication manslaughter. Police say Herman Choc, 30, had a blood alcohol level of 0.20 — well above the 0.08 legal limit.   A witness told police he saw a gray Oldsmobile Bravado driving westbound in one of the two eastbound lanes of Parmer Lane around 3:30 a.m. Sunday. The Oldsmobile, driven by Choc, crashed head-on with a white Toyota Prius, according to an arrest affidavit. Eleanor Bailey Lane-Brown, 23, the driver of the Prius, died on the scene.  She is from Edinburg in the Rio Grande Valley.
Choc and two of his passengers were taken to the hospital, police say. When an officer arrived at the hospital, he claimed he could smell alcohol on Choc's breath.  The witness estimated the Oldsmobile was going 55 mph when it crashed into the Prius. That stretch of Parmer Lane has a grass median separating the eastbound and westbound lanes.
Police say two bags of cocaine were found on a second passenger in Croc's car, who suffered a possible head injury, spine injury and was unable to breathe on his own.
DWI March for Change at Capitol, April 17, 2015
Austin Police Chief Art Acevedo hugs Deborah Tatum, whose son Greggory Tiemann was killed by a drunk driver in 2013, at the DWI March for Change at the Capitol on Friday April 17, 2015. Scores of people, including DWI survivors, traffic safety advocates, law enforcement officers and family members of those killed in DWI crashes marched silently around the Capitol to remember those who have been killed by drunk drivers. At right, is Greggory's sister, Shelby Norman, and his nephew Jayson Norman, 8 months.
Local man sentenced 27 years in prison for DWI crash that kills his girlfriend in 2014
March 11, 2015 – KVUE-AUSTIN -– A 27-year-old was sentenced to 27 years in prison Wednesday for a March 2014 crash in Northeast Austin that killed his girlfriend.  According to KVUE's news partners at the Austin American-Statesman, Ruben Muñoz pleaded guilty to manslaughter Tuesday in the death of 28-year-old Micole Medina. A Travis County jury acquitted him of the higher offense of murder.
Shortly before 4 a.m. March 2, 2014, Muñoz passed a Travis County Sheriff's deputy on the 3200 block of Parmer Lane traveling more than 100 mph. The deputy began his pursuit, locating Muñoz's car wrecked in a field near Texas 130, about seven miles north of where the chase started. Medina died at the scene while Muñoz had non-life threatening injuries.
Magan Garcia, 22,  sentenced to 15 years prison in 2013 deadly laundromat crash in South Austin

March 4, 2015 – Austin American-Statesman — A 22-year-old woman was sentenced Wednesday to 15 years in prison after she drove into a Southeast Austin laundromat, striking an employee inside and pinning him against a dryer. The 54-year-old man died 19 days later. Magan Garcia pleaded guilty to intoxication manslaughter in the crash that took the life of Adan Recendez-Guevara.
Austin man admitted take Xanax; gets six years in prison after 2013 fatal crash into a South Austin home

Feb. 6, 2015 — Austin Statesman — A man has been sentenced to six years in prison after he crashed a sport utility vehicle into a carport more than a year ago and killed a father of five who had been celebrating at a relative's birthday party.
Michael Jay Smoltich, 25, pleaded guilty to a felony charge of accident involving death in the September 2013 wreck that took the life of Wallace L. Sorrells.
Smoltich admitted taking Xanax at midnight and did not remember what led to the crash hours later on Glen Meadow Drive, police have said. Sorrells, 49, had been holding his infant son in his arms when Smoltich, driving a 2000 Ford Explorer, careened into the South Austin home's carport just after 11 a.m.  Witnesses saw Smoltich run from the SUV to a friend's home about a mile away in the 300 block of West William Cannon Drive.
Smoltich was initially charged with driving with an invalid license, leaving the scene and three counts of failure to stop and render aid.  His lawyer said Smoltich had lost both of his parents at a young age and had started using drugs, but his client did not have a criminal history.  Prosecutors were going to offer him probation, Evans said, but the court would not accept it due to the amount of restitution owed to one of the victims, totaling more than half a million dollars.
Austin Woman Charged 3rd Degree Felony For Alleged DWI Crash That Injured Cyclist in Central Austin

January 26 2015 —  A woman has been arrested for allegedly hitting a bicyclist in Central Austin with her car while intoxicated — leaving the man seriously injured. According to the arrest affidavit, Lauren Gamberger, 30, is charged with intoxication assault, a third degree felony.
It happened early Saturday morning at around 5:30 a.m. at the intersection of North Lamar Boulevard and Koenig Lane. Court documents say Gamberger told police she did not see the cyclist until he was on the hood of her car. Police say Gamberger was crying when she spoke to officers at the scene and was emitting an odor of an alcoholic beverage.
She told police she was driving back from her brother's house where she drank three and a half beers. Inside her car were an unopened six-pack of beer on the right rear passenger seat and an empty bottle of wine under the driver's seat. The affidavit says she refused to do a walk and turn test because she said she could not feel her toes. The cyclist suffered a right tibia and fibula fracture, cervical spine fracture, left facial fracture and two missing front teeth, court documents say.
Man Charged With Intoxication Manslaughter For Deadly 2015 East Austin DWI Crash
Jan. 16 2015 — KVUE-TV —  Police have charged a man with intoxication manslaughter for an East Austin crash that left one person dead early Thursday morning. It happened at around 1:40 a.m. Investigators say Samuel Gee, 45, was driving a 2005 Chevrolet Avalanche eastbound on Cloverleaf Drive when it collided with a 1993 Pontiac Bonneville traveling northbound on Berkman Drive.  The driver of the Pontiac — identified as Robert Gregory Hanks, 58 — was pronounced dead at the scene.  Gee was arrested at the scene on suspicion of DWI but has now been charged with intoxication manslaughter, a second degree felony. This is Austin's 5th fatal traffic crash of 2015 and the 5th traffic fatality of 2015.   At this time in 2014, there were two fatal crashes and three traffic fatalities.
Intoxicated driver killed 20-year old female in Southeast Austin after telling passengers "we're going to take a real joy ride now"

Dec. 3, 2014 — American-Statesman —  The driver involved in a crash Sunday (Nov 30, 2014)  that killed a 20-year-old woman was under the influence of drugs and alcohol, Austin police said.   Police identified the victim in the crash as Marlene Sillero.  The suspected drunk driver, 23-year-old Kevin Anthony Murray, has already been charged with intoxication assault in connection with another person who was seriously injured in the crash, according to an arrest affidavit.
The crash happened just after 3:30 a.m. Sunday at the intersection of East Riverside Drive and Wickersham Lane.  Prior to it, Murray and three friends had been at a party where a witness saw him drink beer and liquor. Murray later admitted to also taking cocaine and smoking marijuana, the affidavit said.  Murray and three passengers were headed to a restaurant when he hit a curb, a passenger in the car told police. The passenger attempted to persuade Murray to allow someone else to drive, which angered him, the affidavit said.
He told the passengers "We're going to take a real joy ride now," and accelerated to a high rate of speed. Passengers in the vehicle argued with him to slow down as he traveled westbound on Riverside Drive, but he didn't listen.  He then ran a red light at Wickersham Lane, the affidavit said.  His car collided with a Nissan Murano that Sillero was driving. She had been attempting to turn from westbound Riverside Drive onto Wickersham Lane, the affidavit said.
When police responded, they found Murray walking away from the scene with blood on his face, the affidavit said. He surrendered to police, but at times became belligerent, spitting blood at police and firefighters.   Murray was in the Travis County Jail Tuesday with bail set at $150,000.
Man pleads guilty to intoxication manslaughter, gets 5 years in prison following DWI crash

September 2014 — A 40-year-old man has been sentenced to five years in prison for a February rollover crash that left one person dead in Northeast Austin.  Roberto Ibarra-Sandoval pleaded guilty Friday to intoxication manslaughter in the wreck that took the life of 29-year-old Juan Ramirez-Ramirez, of Georgetown, according to Travis County court records filed Friday and released Monday. He had been facing up to 20 years in prison for the second-degree felony.
Austin police have said Ibarra-Sandoval had been speeding east in a 1998 blue Ford Expedition when he swerved to avoid rear-ending another car in the 9500 block of U.S. 290. The Expedition left the road near the north curb and came back across to the south curb, flipping over and ejecting Ramirez-Ramirez from the backseat, according to an arrest warrant affidavit.   Ramirez-Ramirez died at the scene. A front seat passenger was takento University Medical Center Brackenridge with serious injuries.
Police: Man charged with DWI had 3 children in car
AUSTIN — A man who had three children in his car – 5, 3 and 2 – while he was driving under the influence, is charged with drunk driving after his blood results revealed he was three times over the legal limit, according to the Austin Police Department in an arrest affidavit.
Police said Santiago Pesina, 42, ran into a woman's car on April 14 at the Porter Street and Vargas Road intersection in Southeast Austin. The woman told police that Pesina did not stop after he hit her car. After calling 911, the woman followed Pesina. The woman told police she witnessed Pesina's car swerving in and out of its lane.
Police arrested Pesina after he failed his sobriety test, and police obtained a blood search warrant. In September, the Austin Police Department Forensic Science lab said Pesina's blood alcohol content was .268.    In Texas, the legal limit is .08.
Four Bowie High School students still recovering after drunk driver slams into their vehicle on MoPac
September 2014 — An Austin man is facing felony charges after police say he caused a car wreck that seriously injured four South Austin girls last June. The victims are now speaking out because they say they can be an example of why it's so important not to drink and drive.
On June 22nd in South Austin the smiles on four faces were stolen by an alleged drunk driver, Erik Oosterbaan.   Rachel Crawford, Madison Brandes, Julia Cavanaugh and Ashley Rogans are still recovering. Madison and Rachel are the most seriously hurt. Madison had three craniotomies and a portion of her skull removed to relieve the swelling. Rachel broke her pelvis in four places.
The girls were sitting at a red light at Mopac and Slaughter when authorities say Oosterbaan ran a red light at a high rate of speed. Oosterbaan's blood alcohol level was more than three times the legal limit. He's now charged with four counts of aggravated assault and intoxication assault.
"When we drove by the crash scene, my first thought is my daughter had been killed," Tom says. Tom adds, "I'd like this person to go to jail, I can't say for how long but for a long time. I just don't want the DA's Office to go soft on this case."  All of the girls in the crash expect to make a full recovery.
Woman receives 20 year prison sentence in 2012 manslaughter crash at Wheatsville Co-op
August 25, 2014 — A jury has sentenced a woman to 20 years in prison, for a crash that killed one person and seriously injured another in 2012. Linda Woodman was convicted of manslaughter and aggravated assault for the 2012 crash at the Wheatsville Co-op.
Woodman struck and killed a man who was waiting for the bus outside the Wheatsville Co-Op on Guadalupe. Investigators say she was on at least two prescription medications when her SUV went out of control. Woodman was sentenced to 20 years in prison for manslaughter and 13 years for aggravated assault. The sentences will run concurrently, which means Woodman will serve 20 years for both the manslaughter and aggravated assault charges.
The evening that Linda Woodman crashed a Lexus SUV into the Wheatsville Co-op, killing Dik Van Meerten and critically injured Sarah Lee Parker, Austin police have said, the former pediatric nurse had been discharged from a hospital only hours before and appeared heavily medicated.
DWI Fatality: Austin suspect charged in deadly auto-pedestrian crash; failed to stop render aid
Mother gets five years in prison for 2013 Austin wreck that killed daughter; pills led to impaired driving
May 10, 2014 – Austin Statesman — A woman has been sentenced to five years in prison for crashing an SUV she was driving into a cluster of oak trees while impaired on prescription medication, killing her 4-year-old daughter and injuring her two other young children.
Shea Goss, 32, pleaded guilty last month to intoxication manslaughter and aggravated assault with a deadly weapon in the February 2013 wreck that took the life of Averee Goss, according to records filed in Travis County court.
District Judge Cliff Brown on Friday ordered that the mother serve the incarceration time for the first offense, followed by 10 years deferred adjudication for the latter violation. Under the type of probation, she may no longer have contact with her children without the permission of a caregiver, the judge said.
Austin police have said Goss had been traveling east about 3 p.m. in the left lane on Riata Vista Circle in Northwest Austin when a witness saw her suddenly veer to the right, crossing into eastbound lane and running into a clump of trees.  Goss' daughter was found with severe head injuries on the right front floorboard –  she was pronounced dead that day. The girl's twin sister and Goss' 5-year-old son, also were taken to the hospital with broken bones and ruptured spleens, the records said.
Officers found prescription pills scattered in the SUV, a bottle for a muscle relaxant and another for pain relief, the affidavit said. At the hospital, Goss slurred her words and could not communicate clearly with an officer, police said. She could not remember that she had been driving and that her kids had been with her, the records state.
Intoxicated pedestrian had stepped in front of car before being hit by drunk driver while crossing downtown Austin street
July, 2014 — American-Statesman Staff — The man accused of hitting and killing a pedestrian this year has been indicted on a misdemeanor charge of driving while intoxicated.   The grand jury considered indicting Wade Atwood, 40, on a felony charge of intoxication manslaughter in the death of 32-year-old Kelly Noel but declined to do so, said Erika Sipiora, an assistant district attorney for Travis County.
State Representative out of jail after 2013 downtown Austin DWI crash where bicyclist was injured
May 8, 2014- American-Statesman — State Rep. Naomi Gonzalez, D-El Paso, was released from jail early Thursday morning, six days into a 15-day sentence on drunken driving charges, jail records show.  Gonzalez on Friday pleaded no contest to the charge, a class A misdemeanor punishable by up to a year in jail.
Austin police have said Gonzalez, 35, drove her BMW into the rear of another car that then struck and injured a bicyclist on Congress Avenue near Barton Springs Road in March 2013. Preliminary tests showed that she had a blood-alcohol level of 0.164 — more than twice the legal limit, according to an arrest warrant affidavit.
Austin Police Chief Acevedo addresses recent DWI crashes in city; 365 DWI arrests in one month
DWI crashes are completely avoidable. Police Chief Art Acevedo says drinking and driving happens every day and night in Austin.  "I can't tell you how many tragic scenes I've been to where people have needlessly lost their lives, their freedom and, in some instances, their limbs, their ability to walk and talk, because they made the choice to drink and drive," said Acevedo.
A recent surveillance video shows a DWI crash at a south Austin 7-11.  Arrest reports show the driver, 51 year-old Dorina Sandoval, admitted to smoking a joint before driving. It also reveals two 40 ounce bottles of Olde English malt liquor were in the backseat.
Acevedo said, "We have one of the largest state universities in the country…People come here from all over the nation and the world to party and sometimes people use bad judgment."
On December 25th, 2013, this mother did not use good judgment.  Jessica Hernandez ended up crashing her SUV into a utility pole, with her two year-old son in the backseat.  Police say she was drunk, telling officers her son was, "100 and a half" years old.
"When you look at fatal incidents, fatal crashes that again, are avoidable, DWI in this city is still playing a significant role," said Acevedo.
This DWI crash on February 4th, took the lives of two people.  40-year-old Melissa Marshall was the driver behind the wheel.
Acevedo said, "We're going to continue with our no refusal initiatives. We're going to continue to focus our resources on the nights, during the events where we know there's going to be a lot of DWI and at the end of the day, we're not going to rest until we bring that number down."  In one month, statistics show Austin's had 365 DWI's.
"We know we're never going to eliminate it, but we're going to do everything within our power to try to get people home safely where they belong," said Acevedo.  Acevedo hopes drivers will learn a lesson from any of the scenes they respond to.  He added, "There's really no excuse…for people to be making this kind of poor choice, because it is a choice."
Grieving Family Sues Austin Bar After Fatal Drunk Driving Accident
June 6, 2013 — A family from Corpus Christi, Texas, has filed a negligence lawsuit against an Austin bar, after the family's 25-year-old son died in a tragic drunk driving accident, according to a report from Fox News.   In the personal injury lawsuit, the family alleges that bartenders at Lustre Pearl served their son's friend too many drinks, and they have reportedly asked for at least $1 million in personal injury relief.
According to sources, the fatal accident occurred on July 1, 2012, when Madeline Rackley, a 25-year-old resident of Austin, Texas, drove her car into Lady Bird Lake after mistaking a boat ramp for a highway on-ramp.  When Rackley's car hit the water, it quickly sank, but Rackley and another friend were able to escape without suffering serious injuries.  But the third passenger, 25-year-old Jarrett Whittington, was unable to escape the sinking car, and he drowned inside the sinking vehicle, according to reports.
Sources say Rackley was intoxicated at the time of the accident and prosecutors have charged her with manslaughter. The family, however, is not just pursuing Rackley in the lawsuit.  Instead, Whittington's parents are targeting Lustre Pearl, the bar where Rackley and Whittington downed several drinks before getting into Rackley's car, according to the lawsuit.    According to sources, the lawsuit names both the owners of Lustre Pearl and the bartenders who served Rackley drinks as defendants.
In the claim, Whittington's family alleges that the bartenders knew Rackley was intoxicated, but continued serving her.   According to the family's attorney, bartenders have an "obligation under the law" to "not serve someone alcohol who is clearly intoxicated."  Sources also note that this is not the first time the owner of Lustre Pearl has been the target of a wrongful death lawsuit, although this is the first such lawsuit for the bar itself.
According to reports, the Clive Bar, which is operated by the same owner, was sued in 2011 for allegedly serving alcohol to a clearly intoxicated person after another serious DUI accident.   But the owner is clearly remorseful for the recent crash, and released a statement saying she felt "horrible for those who lost their son, brother and friend." She also said such an accident was "her worst nightmare."  But the owner also noted that her staff is "trained and does a diligent job at being responsible with their service and identifying intoxicated persons," according to sources.
Former EMS worker gets 8 years in jail for intoxicated manslaughter death of Austin pastor and wife in 2011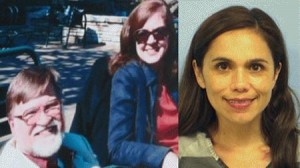 February 11, 2013 – KEYE News – A former EMS worker convicted of killing an Austin pastor and his wife in a 2011 drunk driving crash has been sentenced to eight years in prison Terri Elmore, 42, was convicted Monday of two counts of intoxication manslaughter. The jury recommended Tuesday that she serve four years in prison on each count. The judge ruled that she must serve that time consecutively — meaning eight years in prison.
Elmore was driving on Hwy 290 when her Toyota Cruiser crossed the center line and hit a van carrying Ernest and Barbara Boyett. Prosecutors say Elmore's blood alcohol level was more than twice the legal limit when she drove into oncoming traffic in November of 2011. During the trial Elmore testified she has no memory of the wreck. The Boyetts died at the scene. Ernest was a pastor at Dayspring Fellowhip Church in north central Austin. Prosecutors wanted up to 20 years on each count of intoxication manslaughter.
Texas sees 11 percent increase in auto fatalities from 2011 to 2012; leading cause continues to be alcohol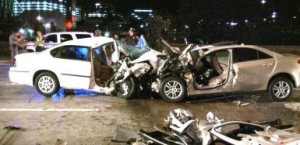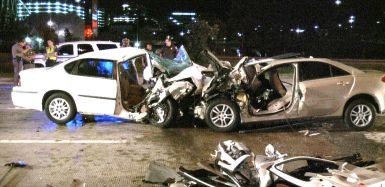 AUSTIN- 11/18/13 — As Texas marks a grim, 13-year string of daily roadway fatalities today, the Texas Department of Transportation reminds drivers to stay alert and obey traffic laws in an effort to break the consecutive streak of carnage. To date, more than 45,000 people have been killed on Texas roadways since Nov. 7, 2000.
Texas has not had a fatality-free day since Nov. 7, 2000. Since then, 45,032 motor vehicle traffic deaths have occurred on Texas roadways. Despite a steady decline in traffic fatalities in recent years, Texas saw an 11-percent increase in fatalities from 2011 to 2012.
"Having at least one person killed on a Texas road every single day for 13 years is a sobering reminder that we must drive carefully and do everything in our power to stay focused behind the wheel," said John Barton, TxDOT deputy executive director.
A leading cause of traffic fatalities continues to be alcohol. To date, 13,544 alcohol-related fatalities have been recorded since Nov. 7, 2000. Distracted driving also is a leading cause of roadway deaths. Since Jan. 1, 2008, there have been 2,719 fatalities caused by distracted driving. There also have been 5,469 unrestrained vehicle occupants killed since Jan. 1, 2008.
To decrease the chances of roadway crashes and fatalities, TxDOT reminds drivers to:
Buckle seatbelt – all passengers need to be buckled
Pay attention – put phone down and avoid distractions
Drive speed limit – drive safer speeds when weather or conditions are present
Never drink and drive – drunk driving kills; get a sober ride home
On the Rocks … An in-depth look at Austin's drunk-driving problem
By Steve Uhler
August, 2013 — Austin Monthly Magazine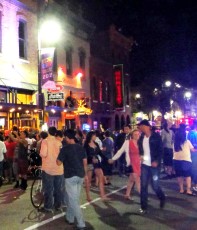 After a few hours of barhopping with friends on the night of May 26, 2011, 23-year-old Gabrielle Nestande left Clive Bar on Rainey Street with her boyfriend, William Marchbanks, around midnight. Marchbanks drove her to his house, where, sometime after 12:30 a.m., Nestande climbed into her BMW and began the dark drive home along Exposition Boulevard. At the same time, 30-year-old Courtney Griffin was walking to her residence in Tarrytown alongside the same roadway after acting as the designated driver for a friend. She never made it home. Hit by a speeding vehicle, Griffin was sent sailing into a nearby driveway—and was left to die. The next day, when police questioned Nestande about her shattered windshield and whereabouts the night before, she was sober enough to ask for a lawyer.
On another spring night nearly two years later, Travis County District Attorney Rosemary Lehmberg found herself being pulled over around 10:45 p.m. by a Travis County deputy, who had been alerted that a vehicle was swerving erratically on FM 620. Glancing at the open bottle of vodka on the front seat, the officer asked her to step out of her car. Preserved for posterity on the dashboard video cam, Lehmberg's slurred and surly response to the deputy's field sobriety tests went viral immediately: "Oh, that's cool. You have just ruined my career."
These two separate high-profile drunk-driving cases produced two wildly divergent—and divisive—outcomes. Lehmberg received 45 days in jail (later reduced to 20 days for good behavior) and a $4,000 fine, while Nestande was convicted of criminally negligent homicide, fined $10,000 and sentenced to six months in jail and 10 years probation—which many felt was too lenient of a sentence. And these are just two recent drunk-driving cases that have changed, ruined and ended lives in our city.
Party Central
With its deeply imbedded reputation as a music and nightlife mecca, along with its lack of public transportation options and sheer number of bars, clubs and restaurants, all the elements are aligned for Austin to be The Perfect (Binge) Storm. To tourists and locals alike, it's one invitingly endless pub crawl. The real nightmare begins when inebriated revelers stop crawling and start driving. "We're a destination city for people who are looking to have a good time," says Austin Police Chief Art Acevedo. "Unlike other places, people aren't quite that afraid to drink and drive here. It's a tolerant culture, and I think that creates a problem for us sometimes."
Attorney Suzanne Kaplan agrees. "Austin has a culture of enjoyment. What we need is a culture of accountability." She should know. A passionate and vocal advocate for victims of drunk driving, Kaplan has been involved in several notable DWI court cases, and currently represents Griffin's mother, Laurie, in her civil lawsuit against Nestande.
"I think there are three levels of accountability," observes Kaplan. "You have a personal accountability of individuals who are drinking, who know they're going to get in their car. You've got the waitresses and bartenders who are serving alcohol to people who will inevitably get in a car and drive. And you've got business owners who are accountable for making sure their employees are following the law about serving alcohol."
But that's where the question lies: Ultimately, who's responsible when things go bad? The bartenders and waitresses who serve the drinks? The Texas Alcoholic Beverage Commission (TABC), which oversees the industry, or the bar, restaurant and club owners whose livelihoods depend on alcohol sales? Some point to the politicians who pass—or don't pass—the laws. Others blame the legal system that adheres to the letter of law but seemingly bypasses justice. Pick a favorite, place your bet, spin the wheel; by the time it stops, another drunk driver will have hit the streets of Austin.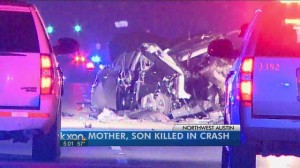 In 2011, Texas ranked No. 1 in the U.S. for alcohol-impaired driving fatalities with 1,213, and last year, there were 33 alcohol-related traffic deaths in Travis County alone. And from a statistical standpoint, Austin is one giant 80-proof watering hole. In 2012, the APD made 6,424 DWI arrests—and it predicts more than 7,000 DWIs, a record number, this year. We also boast one of the highest number of bars per capita in the country: According to the TABC, there are currently 288 active bars, 61 of them crowded into a 16-block-long stretch on Sixth Street. And that doesn't even take into account liquor stores, convenience stores, hotels and restaurants that purvey alcohol.
Like the city's skyline, the belly of the beast just keeps expanding. "When I got here in '07, our entertainment district on Sixth Street was basically from the south I-35 frontage road to Brazos," recalls Acevedo. "Now you've got bars well-deep into East Austin. Sixth Street goes almost to MoPac, and the Warehouse District and Rainey Street have been growing tremendously. When you have that many establishments in the matter of a few miles of each other, you're going to have challenges."
"Austin definitely has a drunk-driving problem," asserts Lt. Derek Galloway, who heads up the DWI Unit for the APD's Highway Enforcement Command. With a total staff of 19 officers dedicated to cover the entire width and breath of America's 11th largest city, Galloway and his team face daunting odds. "The number of DWI arrests we make in a year is really based on how many people we have dedicated to just DWIs and aggressively pursuing drunk drivers," he says. "If I were to take all my officers and put them on south I-35, it would show we have a drunk-driving problem on south I-35. If I put them all downtown, it shows we have a drunk-driving problem downtown."
Still, some predictable hot spots emerge. "Sixth Street and West Sixth Street, that's where we have our biggest problem," says Galloway. "But that's the highest concentration of bars as well. Riverside is another area where we have a lot of DWI crashes. Your biggest issues are in the downtown area." Galloway rifles through a small mountain of documents peppered with printouts on Austin DWIs: Number of arrests (broken down by year, neighborhood, time of day, age group, zip code—you name it), times and dates of "No Refusal" weekends, blood alcohol concentration ratios, peak DWI hours, countless more graphs, stats and numbers. It's an impressive assemblage of collated data. But all statistics go out the window as he pauses before delivering his coup de grâce with a matter-of-fact afterthought: "Bear in mind: These are just the ones we catch."
Tip of the Iceberg
"It's great to be a server here in Austin because this is a server industry city," enthuses Kara Jordan, a recent grad from St. Edward's University and food and beverage server at Austin Ale House on West Sixth Street. She appreciates the flexible hours and cash flow. "It can be really lucrative," she says.
It had better be. In Texas, servers often work for the cash minimum wage for tipped employees: $2.13 per hour. So tips are everything.
In the labyrinth of liquor liability, bartenders and servers often get the soggy end of the swizzle stick. Under Texas law, as delineated by the TABC, both are legally liable for over-serving customers and serving minors. "In a lot of places," Jordan says, "management is constantly telling us to make sure we ID everybody and not over-serve. Whatever they feel will help prevent any issues with TABC and follow regulations."
Every licensed bar, restaurant and club employee in Texas is legally bound to adhere to TABC laws and guidelines. "One of those laws says you may not serve more than two drinks per person at any one time," says TABC Chief of Field Operations Robert Saenz. "It allows that strategic pause, so that the bartender can take a look at you again when you come back after two beers."
Clear enough on the surface. But vary the equation just a little and things get fuzzier. What if the customer has just come from another bar (or three)? How are busy bartenders and servers supposed to divine their customers' level of sobriety? "Each employer is different," says Jordan. "Some have a very specific set of instructions: Are they slurring their speech? How many drinks have they had since they got there? Do they have slow movements? Basic sort of physical things."
But even the most seasoned bartenders can miss signs that someone is inebriated. "There's been a couple of times when people have bamboozled me," admits bartender Clarissa Parrott, who's been working at the Old School Bar & Grill for a year and a half. "They'll seem completely coherent and fine and say, 'Can I get this drink?' Then they'll take two sips and be falling over. I'm like, 'How were you coherent enough five minutes ago to order this drink? If I'd seen you like this, I wouldn't have served you.'"
Parrott adds, "I have a friend who weighs 105 pounds, and she can drink men under the table for hours on end. But another 100-pound girl could walk in, and I don't know her tolerance. I could serve her two shots, and she'd be gone. Everybody's different."
Not all bartenders are as candid as Parrott, especially when they're so reliant on customer tips. "Some bartenders, unless you're falling down, as long as you've got that credit card, they're going to serve you," says Acevedo.
When it comes down to it, it's the bartender who is legally responsible for over-serving. "TABC says, 'You know what, bartender? We're holding you responsible if you over-serve.' That's what the law says," says Jonathan Insley, longtime co-owner of Old School Bar & Grill. "As an owner, I like that. Because let's be fair: As an owner, I can't be here all the time. You can't watch everything."
When it comes to liquor in the Lone Star State, all roads lead to the TABC. Formed in 1935 in the wake of the repeal of Prohibition, today it oversees the nearly 40,000 locations for alcohol sales throughout the state, from label approval to advertising to on-site inspections. Part of its my­­riad responsibilities is public safety.
In its efforts to curtail over-serving to intoxicated customers, the TABC offers numerous services for bar owners and servers, including seller certification. "No one is required to be TABC-certified, although some employers require it, and we recommend it," notes TABC Director of Communications Carolyn Beck, in an email. "Regarding liability, bartenders/servers/employees are criminally liable for serving to a minor or intoxicated person … The bar has administrative liability for the actions of their employees." Translation: Bar owners who employ TABC-certified servers and sellers enjoy a large degree of indemnification from criminal prosecution, known in the business as "safe harbor," while their employees remain accountable for any transgressions. Though they can be sued in a civil suit.
The TABC Enforcement Division focuses on public safety issues, and its agents are police officers, so they have the power to arrest. Despite due diligence, the law enforcement units are spread impossibly thin, with a total of 15 field agents assigned to monitor all licensed bars, music venues and restaurants in Austin alone. While they regularly conduct undercover sting operations in bars, their efforts are often hampered by the omnipresence of social media. One tweet from an observant server or customer can go viral in seconds—the 21st-century equivalent of yelling "Raid!" in a crowded speakeasy.
A Case-By-Case Basis
In the annals of drunk-driving scandals in Austin, the Nestande case stands as a template for Lone Star DWI justice gone awry. Because police didn't interview her until several hours after her car hit Griffin, they did not ascertain whether or not Nestande's blood alcohol level had been sufficiently high to prove intoxication. Despite persuasive surveillance video showing Nestande stumbling in the bar (it could have been her high heels, claimed the defense), and eyewitness testimony from people who insisted she appeared drunk at Clive Bar, proof was fatally elusive for the prosecution.
Then there was the matter of her trial by jury. Word from insiders who requested anonymity whispered that no jury would convict a young and attractive blonde, blue-eyed female first-time offender—a legislative aide, no less—despite the mountain of evidence against her, including pieces of clothing and skin tissue from Griffin on her car. Nestande was charged with intoxication manslaughter, which carries a maximum sentence of 20 years. But due to lack of evidential proof, she was convicted for the lesser charge of criminally negligent homicide. (At press time, Nestande remains incarcerated, due to be released in late September. Calls to her attorney were not returned.)
Nestande may have gotten away with murder in the court of public opinion, but the case is still ongoing. Two years after the death of her daughter, Laurie Griffin has filed a civil lawsuit for $1 million against Nestande, Clive Bar and Marchbanks. "We have a thriving bar scene here, and bar owners need to do their part to prevent people from getting drunk and getting behind the wheel," insists Griffin.
The case of Rosemary Lehmberg is a different story. While her arrest is not the first instance high-profile locals have been associated with drunk driving—in 2009, UT baseball coach Augie Garrido was arrested for DWI, KLBJ on-air personality Jeff Ward was busted in 2011 and KUT radio host Laurie Gallardo was arrested on New Year's Eve morning in 2012—the stakes are higher when you're the Travis County District Attorney.
As a prominent public figure responsible for prosecuting alleged wrongdoings by state officials, Lehmberg was subjected to a singularly harsh spotlight in the wake of her DWI arrest. Her field sobriety test was beamed from every TV newscast in Texas, and the police surveillance video of her being forcibly restrained in her cell became an overnight YouTube sensation. "The media wants good, meaty, juicy stories," says Alan Bennett, chairman of the Austin Criminal Defense Lawyers Association. In the instance of Rosemary Lehmberg, they got a banquet.
Bennett, who worked with Lehmberg at the DA's office for several years, is sympathetic. "The only reason Rosemary's case got all the attention is because she's the elected DA. If she were just Jane Q. Citizen, it wouldn't make the news at all."
Lehmberg was lucky. She harmed no one but herself, the victim of a self-inflicted bullet of bad judgment. To many, her most serious offense was simply First Degree Irony. Others, though, insisted that she resign her office—including Gov. Rick Perry, who vetoed funding for the Public Integrity Unit, which is based in Lehmberg's office, because she did not step down. Lehmberg served 20 days of her sentence, voluntarily sought treatment and announced she would not seek re-election. We reached out to Lehmberg in June, and she responded to questions via email in her first statements since undergoing rehabilitation. "I felt then, and do now, that I needed to answer for my mistake," she says. "From my own personal experience, I can tell you that going to jail and serving the toughest sentence ever for a DWI was a difficult decision to make."
"Jail is an unpleasant place," she adds, "and I had 20 days to think about what I did. I learned a lot from going to jail and having gone through the system—I believe it will make me a better prosecutor. My time in treatment was a blessing."
Is There A Solution?
Many believe our city's public transportation system contributes to its drunk-driving problem. The Capital MetroBus system only runs two routes past 1 a.m. on weekends, servicing South Lamar and South Congress, and the MetroRail, which runs until around midnight on Fridays and Saturdays, is only convenient for a small part of town. As for catching a cab or leaving your car downtown? Good luck. "Sometimes it seems like you have a better chance of being struck by lightning when you're looking for a taxi at bar closing," says Acevedo, adding that downtown parking problems only exacerbate the problem. "I'm convinced that people are choosing to drive because they didn't have a place to leave their car overnight. They don't want to take a chance of being towed."
Suzanne Kaplan offers a different approach to addressing Austin's DWI crisis: working with the TABC to require bars to carry Liquor Liability Insurance. "Most bars do carry general liability, which means if you slip and fall on the premises, there's going to be coverage to take care of your broken arm," she says. "But if they over-serve a patron, and that patron runs over you and causes brain damage, there's no coverage to take care of you."
And there is no shortage of other suggestions: sobriety checkpoints on strategic roadways, ignition interlocking devices in every vehicle, additional taxis on weekends, more aggressive public education campaigns, tougher laws from the legislation. All good, viable options worthy of discussion. Still, one gets the sinking feeling that even if all were implemented, it would still be like trying to save the Titanic with a dozen Champagne bottle cork plugs.
In the end, it all comes down to personal accountability. "Drunk drivers put precious lives at risk," says Laurie Griffin. "Everyone—individuals, bar owners, waitresses, the police, the TABC, the legislature—needs to recognize that they play a role in whether Austin's drunk-driving problem gets better or worse."
Lehmberg agrees, and takes it one step further. "As a community, I believe we need to punish those who commit DWI offenses," she says. "But most importantly, we need to support treatment for those who need it and look for opportunities to decrease drunk driving in Austin. The work that the counselors and therapists do is amazing, and I am very glad I sought out professional help."
Acevedo sums up the bigger picture. "Some people think we're still a sleepy college town," he says. "We need to grow up and realize we're a huge metropolitan city—we have to start acting like one."
4-day 'no-refusal' effort nets 99 DWI arrests
July 7, 2013 – Austin police say 99 people were arrested during an increased enforcement effort targeting driving and boating while intoxicated from Wednesday night to early Sunday morning.  Police say 13 people were arrested Wednesday night and Thursday morning; 33 people were arrested Thursday night and Friday morning; 32 people were arrested Friday night and Saturday morning; and 21 people were arrested on Saturday night and Sunday morning.
More than 60 percent of those arrested gave a blood sample, police said. Police say there were no fatal wrecks in Austin during the heightened drunken driving enforcement.
A no-refusal effort for the Memorial Day weekend in May netted 94 arrests; 50 people were arrested for driving while intoxicated during the four-day Republic of Texas Biker Rally in June.
In the three previous Independence Day no-refusal initiatives, police arrested 17 people during one night of increased enforcement in 2012, 73 were arrested in 2011 during four nights of the initiative, and 24 arrests were made over one night in 2010.