Traffic deaths on Austin roads unchanged year-to-year
Austin bicycle accidents steadily decreasing over five-year period, infrastructure is key

Since 2012 — one of the deadliest years for cyclists in the city's history — the Austin Transportation Department has updated its bicycle plan, proposing hundreds of new bike lanes across the city. After the construction of new lanes began in November 2014, cyclist accidents decreased rapidly, dropping total accidents by 20 percent in just one year.   "The city of Austin's active transportation department has done an excellent job in putting in more bike infrastructure," said Mercedes Feris, executive director of Bike Austin, a bike safety advocacy organization. "That's a big contribution to lowering the crashes around Austin."
Accident rates are expected to be lower this year. Compared to the total 184 bike accidents from January through April 2012, this year has seen a 76 percent decrease in accidents during the same four-month span.   Bradley Houston, an Austin cyclist and lawyer who specializes in bicycle accidents, said the most common type of bicycle-car collision occurs when a car is turning into a bike lane.
"Bicyclists tend to blend into the landscape," Houston said. "With all of the drivers that are in a hurry, violating safety rules, it's just so dangerous, and you just have to stay vigilant."
Houston said cyclists can reduce their risk of getting in an accident in the daytime by attaching a white strobe light to the front of their bikes — an extra safety measure not required by law.   The city has added hundreds of miles of bike lanes in the past eight years, alleviating congestion and leading to less accidents on major roads like Lamar.
In 2016, accidents on Lamar Boulevard decreased 45 percent since 2012, but total accidents on Guadalupe Street increased nearly 25 percent. Accidents on Congress Avenue decreased by more than 50 percent but still occurred in high concentrations where shared lanes or no bike lanes were available.
Crash Deaths Didn't Significantly Increase After Weed Was Legalized, Study Says, but Insurers Say Different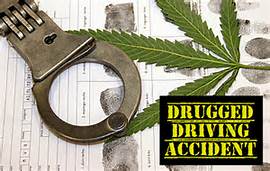 June 2017 — The rate of fatal car crashes did not significantly increase in the first three years after recreational marijuana was legalized in Washington and Colorado, according to a new study published this week in the American Journal of Public Health.
Of course, regardless of their findings, driving under the influence of marijuana is not a good idea. As previous studies have shown, there is evidence of a direct relationship between blood THC (the primary psychoactive component of marijuana concentration) and impaired driving ability.
The researchers from the University of Texas at Austin drew on statistics of annual statewide motor vehicle crash fatalities. They used statistical analysis to compare motor vehicle crash fatalities between 2009 and 2015 in Washington, Colorado (these two states legalized recreational marijuana in 2012), and eight control states. Alabama, Indiana, Kentucky, Missouri, South Carolina, Tennessee, Texas, and Wisconsin were chosen as the control states since they all have comparable traffic, roadway, and population characteristics, yet do not have recreational marijuana legalization.
Overall, annual motor vehicle crash fatality rates decreased over this six-year period, from 12.8 fatalities per billion vehicle miles traveled in 2009 to 11.4 fatalities per billion vehicle miles traveled in 2015. Washington and Colorado witnessed a 0.1 fatalities per billion vehicle increase in the years after recreational marijuana was legalized. Using difference-in-differences analysis, they concluded these post-legalization rates were not significantly different from those observed in the states where recreational marijuana is still illegal.
"We found no significant association between recreational marijuana legalization in Washington and Colorado and subsequent changes in motor vehicle fatality rates in the first three years after recreational marijuana legalization," the researchers concluded.
The debate about recreational and medicinal marijuana continues to rage on, while constantly throwing up a lot of seemingly contradictory statistics. For example, these findings go against a similar (and more widely-publicized) study that came out this week by the Highway Loss Data Institute (HLDI). This car insurance research organization found collision insurance claims are "about 3 percent higher overall than would have been expected without legalization." Another study last year, also found fatal road accidents involving stoned drivers had doubled, from 8 to 17 percent, between 2013 and 2014, after Washington legalized marijuana.
http://www.iflscience.com/health-and-medicine/car-crash-deaths-did-not-significantly-increase-after-weed-was-legalized-study-says/#
36 charged by police in K2 crackdown in downtown Austin; EMS handle 145 calls about K2

March 6, 2017 — Statesman.com — Austin-Travis County EMS receives about 145 calls a month about people who are having adverse reactions to K2.Austin police have charged 36 people as part of a three-month investigation targeting the sale and distribution of the synthetic drug K2, also known as spice and kush, to people downtown.
"This is no more marijuana than if I put bleach in a martini glass and called it a cocktail," police said. All are charged with possession of a controlled substance with intent to distribute, police said. The charge is a first-degree felony punishable by up to 99 years in prison.
Most of the 36 people "are either users or low-level people who just happened to pass (the drug) off," he said. "The major people, the distributors, those aren't necessarily people who are in the Austin area. That's why we're working with agencies on the federal level, the state level and the local level in other cities."
Austin-Travis County Emergency Medical Services receives about 145 calls a month about people who are having adverse reactions to K2, said EMS Cmdr. Mike Benavides. The symptoms range from people being combative to being catatonic to having seizures.
The chemical makeup of K2 often changes, making it an unpredictable, dangerous drug, Officer said. In recent years, paramedics have treated hundreds of people on the streets of downtown Austin for K2-related symptoms that have ranged from hallucinations, seizures and violent behavior to low blood pressure mixed with a low heart rate, a deadly combination.  At least two people have died from the effects of K2 in Austin, records show. In March 2013, Roger Bateman Jr., 34, was found dead in a hallway at a South Austin halfway house, and last June, witnesses saw Larry Truitt, 60, walking on Seventh Street when he hunched over and collapsed, officials have said.
Austin adopts Vision Zero goals, cites alcohol as major cause of traffic deaths during traffic

conference
November 2, 2015 — Austin Community Impact Newspapers — On the heels of Austin City Council voting Oct. 1 to incorporate Vision Zero goals to achieve zero traffic fatalities into its comprehensive plan, that topic was a focal point during a national transportation conference held in Austin on Oct. 28-31.
More than 650 participants from cities throughout the U.S. met for the annual National Association of City Transportation Officials Designing Cities Conference.
"People had accepted it: pollution, crashes, congestion," she said. "It seemed to me like our streets were designed by the engineer from [the video game] Frogger, and the thrill was whether or not you could cross the street."
As of Oct. 29, Austin has had 82 traffic fatalities, surpassing the record of most traffic deaths in a single year of 81 set in 1986. City Council's vote adds a goal of achieving one year without a single traffic fatality into the city's comprehensive plan, Imagine Austin.
One issue the city of Austin is trying to address is that alcohol was a factor in half of the accidents where someone died, including any pedestrians, said Rob Spillar, director of the Austin Transportation Department. High speed is another factor of traffic fatalities, he said.  "I don't think just changing speed limits will change behavior," Spillar said. "We have to fundamentally change the design of the network. We have to change conversation to bring in this notion of personal responsibility. If we have a drinking culture then we have to behave appropriately."
Transportation officials said achieving Vision Zero's goal will take education and partnerships in the community, including with the police, health departments and schools. It will also take changing the public's mindset about traffic fatalities, said Ed Reiskin, NACTO president and director of transportation for the San Francisco Municipal Transportation Agency.
"The mind shift is people saying, 'We're no longer going to accept that people have to die just trying to get around the city, get to work, to school,'" he said. "It starts with a psychological paradigm shift. Then [you address] the mechanics of it, redesigning the streets to make them safer."
More than 10 U.S. cities have adopted a Vision Zero, including Los Angeles, which in August adopted a goal of reaching zero traffic fatalities in 10 years, said Seleta Reynolds, general manager of the Los Angeles Department of Transportation.  "Vision Zero is about elevating the most vulnerable users and making it clear that they are highest consideration in design," she said.
APD Fatal crash stats show trends of prior police involvement, license suspensions
While investigators are still investigating some some of the deadly crashes or are waiting on toxicology results, the report highlights the majority of incidents happen after midnight. The study was on the 76 crashes that occurred starting from January this year to August; since then there have been five more crashes.
The report breaks down the deaths into four categories: pedestrian, motorcycle, motor vehicle and bicycle.
| | | |
| --- | --- | --- |
| FATALITY TYPE | # OF FATAL COLLISIONS | # OF FATALITIES |
| Pedestrian | 22 | 23 |
| Motorcycle | 11 | 11 |
| Motor vehicle | 33 | 41 |
| Bicycle | 1 | 1 |
| TOTAL | 67 | 76 |
Pedestrian Deaths
APD found 95 percent of the 23 pedestrian fatalities to be involving a victim who crossed when or where crossing was prohibited. Eighty-two percent of the overall number of pedestrian fatalities were on a highway or high speed roadway. The APD report also illustrates that 68% of the deaths happened during nighttime hours.
The report also found:
41% involved impairment
43% of those killed were transient
43% of those at fault were over the age of 45
87% of those killed had prior involvement with APD
Motorcycle deaths
The APD report shows 55 percent of motorcycle deaths happened on high capacity city streets; only one occurred on Interstate 35. Of the 11 people killed, APD says 36 percent did not have a license (three of the victims did not have a motorcycle license and a fourth had no license at all.) More than a quarter of the victims had a previous license suspension while more than half of those killed had previous convictions (including traffic violations). In fact, the report outlines four of the five victims found to be speeding had previously been cited for speeding. One of the victims had seven previous speeding convictions.
The report also found:
3 of 11 incidents happened in the 1:00 a.m. hour
73% of those at fault were 45 or younger
36% involved impairment
Motor vehicle deaths
Forty-one people were killed in motor vehicle collisions so far in 2015.  Of the 41 people killed, 85 percent happened on a highway or high-capacity roadway. Impairment was involved in 55 percent of
the crashes. Speeding was found to be a contributing factor to deaths in 39 percent of crashes. There were five head-on collisions and five collisions due to running a red light or stop sign.
Friday and Saturday were found to be the most common days for deadly vehicle collisions (21% each), and most (42%) incidents happened between midnight and 5 a.m.
The APD report also detailed:
61% of those had prior involvement with APD and had previously been arrested
2 drivers with more than 30 suspensions both had suspended licenses at the time of the deadly crash
3 drivers who were impaired at the time of the deadly crash had previous DWIs; none had valid licenses
31% of those involved had at least one previous license suspension
APD notes: "One driver who was impaired, speeding and ran a red light killing the driver of another vehicle had 24 previous suspensions and 6 previous speeding convictions."
44% had at lease one previous DL conviction

13 drivers were speeding
6 of those 13 had three prior speeding convictions

42% of those at fault were between the ages of 26 and 35
Bouncers going too far?  Newspaper reports on recent assault occurring in on Sixth Street Austin
By Tony Plohetski – American-Statesman Staff, KVUE News
January 31, 2015 – Statemans.com — Nearly three months ago, 24-year-old Joey O'Hare was at Kung Fu Saloon on Rio Grande Street on a relatively slow Sunday night when police say bouncer Robert Giovanni Camillone grabbed the back of the San Antonio resident's neck, choking him into unconsciousness before dropping him face-first at the front door. "In just an instant, everything changed dramatically," said O'Hare, whose injuries required emergency brain surgery that night.
The case against Camillone, charged with assault, is pending. Yet the incident highlights a legally gray area of Austin's entertainment district that raises public safety questions as the city's entertainment district has become ever-busier.
In the last three months of 2014, assault victims in eight other Austin police cases have claimed they were injured at the hands of a downtown bar employee or bouncer — typically muscular men empowered by bar and nightclub owners to perform security roles such as checking IDs at the front door or ejecting rowdy or drunk patrons.
Most haven't resulted in any legal action. But in one other recent case, a man has sued a downtown bar after he said an employee there hit him so hard in the face that he still requires treatment months later. ………
…..  State laws require employees designated as security personnel to undergo state-required training that teaches them conflict resolution and how to handle intoxicated people, among other skills. Yet some nightclub and bar owners skirt that mandate by striking arrangements with employees to serve in those roles informally, effectively allowing them to hire bouncers with no experience or particular skill.
The Texas Alcoholic Beverage Commission, which has strict rules and training for bartenders and others who serve liquor, has no standards or training for bouncers. If a bouncer is accused of assaulting a patron, the alcohol licensing agency investigates only whether the bar properly reported the incident and if the business could have prevented it. ……. While assaults generally dropped slightly from 2013 to 2014, police say they have observed more aggression among patrons. The number of reported force encounters by Austin police, for example, jumped by 80 percent between 2009 and 2011.
Bar owners say they need bouncers to occasionally protect staff and customers against the inevitable patron who drinks too much and becomes disruptive.  …..   Bob Woody, owner or part owner of 20 bars in Austin and a member of the board of directors for the Texas Bar and Nightclub Alliance, said he employs nonlicensed doormen at his businesses, but assigns only experienced workers to that job. He said he occasionally hires state-licensed security officers, particularly on large event nights.  Licensed or not, Woody said a skilled employee will head off physical conflicts by identifying patrons who might pose problems before they ever enter an establishment. Spotting such people comes only with experience, he said.
"We know in this industry that we are going to have some immature people," he said. "So we are going to cut them some slack and think in regards of not letting them come in and make a bad decision."  Whether or not a bar has state-certified security officers, TABC officials said they recommend that bar employees call police to handle physical confrontations.  "We don't expect them to put themselves or anyone else in harm's way to physically remove them," said TABC Maj. Victor Kuykendoll. "The (bar employee) can be found at fault. We strongly discourage it."
Pinpointing the precise frequency of assaults on patrons by bar employees is difficult. Austin police don't track that statistic, but said a manual search of police reports from Oct. 3 through Nov. 30 showed 179 reported downtown assaults. Of those, nine of the victims identified a bouncer or bar employee as an assailant. The reports showed no pattern of any bars being more likely to have assaults.  TABC also doesn't track how many of the 56 reports of assaults at Austin bars they investigated in 2014 involved bouncers. ……..  One of those, resulted in a civil lawsuit against Recess Arcade Bar, a red-brick building on East Sixth Street with games and arcades on every wall.
City report concerning recent SXSW includes issues of alcohol consumption and overstuffed venues
Next year's South by Southwest festival could look very different, with fewer pop-up events, less crowded venues and lines, more police patrolling downtown and a downtown shuttle to ease parking and traffic problems.
But that's only if the City Council fully embraces the recommendations of a long-overdue report on improving safety at the weeklong festival.
The SXSW evaluation — originally due in mid-June and released Thursday by city officials — was ordered by the City Council in the wake of a tumultuous March festival that included a fatal crash on Red River Street and an incident in which police say an artist tried to incite a riot.  There were also complaints about massive crowds downtown, gridlocked traffic and overbooked parties with never-ending lines.   "The city finds itself at a critical point where public safety could be compromised if policies are not put in place for the 2015 SXSW festival and the non-sanctioned events surrounding it," the report says.
The city will likely get some push-back from South by Southwest festival organizers, though the report makes clear that many of the pop-up events not sanctioned by South by Southwest are to blame for problems with overcrowded venues and excessive alcohol consumption.
In a statement Thursday, SXSW spokesman Bill Miller said he appreciated the city staff's efforts to compile the report, but called it "incomplete."  "We feel that it is incomplete for what it is intended to accomplish and does not address many of the root issues," he said.
The report identifies two major issues contributing to safety problems during the festival: alcohol consumption and overstuffed venues.
As South by Southwest itself has grown to nearly 80,000 registrants for the film, interactive and music portions of its festivals, so have the number of ancillary events, which can be hard to distinguish from the official events at times.  The city's report said more than 7,000 events were advertised on social media during the week of South by Southwest this year, "a number that does not account for private events and secret shows," the report says.
Many of these events offer free alcohol, and the report suggests better coordination with the Texas Alcoholic Beverage Commission. The report recommended having more TABC officers present during the festival and encourages the agency to consider limiting how and when free alcohol is served.
Music venue owners who rely on South by Southwest to boost their income have said in the past they fear a crackdown on events will hurt their business. On Thursday, some business leaders offered a guarded thumbs-up.  Shuttle buses and additional police officers sound like an enhancement to David Morrison, the secretary of the 6ixth Street Austin Association.
For instance, the city wants to bolster its Public Assembly Code Enforcement team, which approves many of the temporary permits for SXSW.  Adding two new PACE teams would cost $301,500.
APD Releases Names of Injured in SXSW Crash; Four victims remain unidentified
Austin Chronicle – By Brandon Watson, 11:25AM, Mon. Mar. 17, 2014
The Austin Police Department have released the names of the injured in the early morning crash near the Mohawk that claimed the lives of an Austin woman Jamie Ranae West, 27, and Dutch SXSW attendee Steven Craenmehr.   Sandy Le has died due to injuries sustained in the early Thursday morning SXSW crash. Le's death is the third fatality resulting from the incident.
Of the 23 injured (below), 15 have been treated and released. Three remain hospitalized with non-critical injuries, and two remain in critical condition.
Mason Endres, 18, Female, St.David's Hospital
Kartisha Davis, 18, Female, St.David's Hospital
Greg Cerna, 19, Male, South Austin Hospital
Maria Belyvia, 20, Female, South Austin Hospital
Carolyn Grace, 19, Female, South Austin Hospital
Ryan Freeman, 20, Male, St.David's Hospital
Ashley Easley, 20, Female, South Austin Hospital
Jacob Gallegos, 20, Male, South Austin Hospital
Erica Hall, 19, Female, South Austin Hospital
Alexis Zamarippa, 17, Female, South Austin Hospital
Evan West, 29, Male, UMC-Brackenridge
Joseph McCraney, 26, Male, UMC-Brackenridge
April Martinez, 29, Female, South Austin Hospital
Johannes Hailu, 39, Male, St.David's Hospital
Jeff Chenzer, 29, Male, South Austin Hospital
Jane Henderson, 24, Female, South Austin Hospital
William Josma, 29, Male, South Austin Hospital
Juan Leura, 20, Male, South Austin Hospital
Jaqueline Longhurst, 21, Female, South Austin Hospital
Drunk Driver Crashes into crowd at SXSW festival killing 3, injures 25; 21-year-old driver had .11 BAC
March 15, 2014 – Austin, Texas (AP) — The 21-year old drunken-driving suspect who police say killed three people after he smashed his car through a street barricade at the South By Southwest festival had a .11 BAC.  Rashad Charjuan Owens was charged Friday with one count of capital murder and face as many as 23 counts of aggravated assault with a vehicle.
The officer who tried to pull over Owens was looking for suspected drunken drivers when he spotted a 2012 gray Honda Civic that didn't have its headlights turned on, the arrest warrant says.  Owens then cut through a gas station and sped the wrong way down a one-way street before crashing through police barriers blocking a street closed for SXSW festivities.   Police say Owens then plowed into a crowd of concertgoers, hitting and killing a man from the Netherlands on a bicycle and an Austin woman on a moped.
The warrant says a video from the police unit giving chase "shows the Honda accelerating into crowds, not simply crowded areas but crowds of people who are hit by the car and flung into the air."
Court records indicate that Owens pleaded guilty to driving under the influence in Fairbanks, Alaska, in October 2011, when he was 19. He also was charged with leaving the scene of an accident, but that was later dismissed.
UTPD Chief Carter sends students to spring break with warning, alcohol consumption can lead to sexual assault
March 6, 2014 — DAILY TEXAN — UTPD Police Chief David Carter joined a group of local law enforcement officials in a press conference to caution students about alcohol abuse in preparation for spring break.  Carter said while underage drinking is not condoned, UTPD recognizes the commonality of drinking among college students.
"Clearly our preference, if you're under the age of 21, is that you don't drink because it's illegal to do so," Carter said. "However, we do understand the majority of college students actually do from time to time drink, and many of those students are actually underage."
According to Carter,heavy alcohol consumption can lead to sexual assault.
"One in five college women are sexually assaulted, and the vast majority of those cases actually involve alcohol," Carter said. "Go with friends. Have a plan before you go out."
  Carter also encouraged students to call 911 in alcohol-related medical emergencies, even if the students involved are underage.  "If you find one of your friends who is in medical distress, even if you're underage, we need you to call 911," Carter said. "Understand that you will not receive an alcohol citation or violation if you're actually trying to help your friend out."
 8 years in jail for Terri Elmore in 2011 intox manslaughter case where pastor, wife died
02/11/14 — American-Statesman Staff –  Terri Elmore will serve eight years in prison for the wreck that killed the founders of an area church, a church whose leadership and members said during and after Elmore's sentencing Tuesday that they loved her and would continue to pray for her.
Elmore was convicted Monday of two counts of intoxication manslaughter in the November 2011 deaths of Ernest and Barbara Boyett, who were killed when Elmore drove into oncoming traffic and struck their vehicle head-on along U.S. 290. Minutes before, Elmore, 42, had been drinking at an Oak Hill restaurant and her blood alcohol level was more than twice the legal limit, according to testimony.
The couple died at the scene, and Elmore was taken to a hospital with serious injuries. Medical records showed her blood alcohol level was 0.20, according to a police complaint.
"This case represents a tragedy for the Boyetts. It also represents a tragedy for Terri and her family," the defense lawyer said. "Sometimes, an accident is just an accident."
On the stand, Nancy Stewart, a friend and coworker of Elmore, said she and Terri had gone to Jack Allen's Kitchen after their shift ended near 4 p.m. Nov. 29, 2011. She said she saw Elmore drink about three to three and half beers over about four hours and that they not order any food.
Throughout the night, Elmore stepped out multiple times to take calls from her now ex-boyfriend, with whom she had been arguing, Stewart said. At the hospital the night after the deadly wreck, she remembered she spoke with a state trooper and an official with the Texas Alcoholic Beverage Commission and told them she had been worried Elmore had left the restaurant upset but did not recall sharing any concerns about her friend's alcohol consumption that night.
The 42-year-old woman was a registered paramedic at the time of the deadly wreck on Nov. 29, 2011. Court records say she was traveling west on U.S. 290 near Baxter Lane when her 2008 Toyota FJ Cruiser crossed the center line and hit the Boyetts' van head-on.
Mother, Son killed on FM 620; intoxicated manslaughter against suspect who had .27 BAC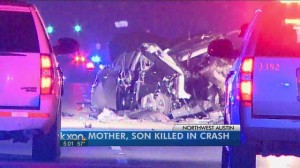 Dec. 27, 2013 — AUSTIN STATESMAN — A collision in Northwest Austin Friday night killed LISD Kindergarten teacher, Peggy Howard and her son, Cale Howard, a senior at Vandegrift High School.  Police charged Nicholas Michael Justin Wyzycowski, 21, with two counts of manslaughter and two counts of intoxication manslaughter along with multiple counts of felony assault.   Police arrest affidavits show that Wyzycowski had a Blood Alcohol Content (BAC) level more than three times the legal limit at 0.27.  Wyzycowski was wearing only a towel when he was arrested.
Wyzycowski was driving south on FM 620 when he rear-ended a Toyota Prius. Witnesses say Wyzycowski's pickup was traveling between 80 and 100 mph. Both cars traveled into oncoming traffic, where Wyzycowski's vehicle struck a Toyota Camry, an official said.  Peggy and Cale Howard were in the Toyota Prius. Peggy died at the scene, and Cale was pronounced dead at Round Rock Hospital.  Peggy taught kindergarten at Steiner Ranch Elementary, where she worked since the school opened in 1996.
Wyzycowski attempted to flee the scene on foot, but authorities apprehended him near the scene of the crash, police said. A witness pointed him out to officers at a nearby apartment complex.
Rapper Charged In Downtown Austin Warehouse District Shooting at the Quantum Lounge
Monday, November 18 2013, 01:09 PM CST — A rapper performing at a Downtown Austin club is accused of opening fire after a fight outside the club. Donavan Raynold Hunt, 21, is charged with aggravated assault with a deadly weapon. Hunt, known as Tanka2, was performing with his band, Da Young Outlawz, at the Quantum Lounge at 305 West 5th St. on Nov. 7.
An arrest affidavit said after the performance, Hunt and his friends argued with another group. Club management asked them to leave. Outside the club, the two groups began to fight. According to the affidavit, Hunt drew a gun and began shooting. One man received three gunshot wounds. Another was shot once. Neither were critically hurt. Hunt is not listed as being in custody at the Travis County Jail.
Downtown Austin Rainey Street Bar "over-served" woman before fatal crash says TABC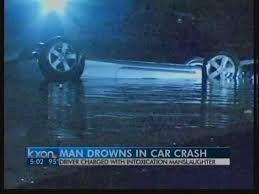 American-Statesman/KXAN – An investigation by the TABC has found that Lustre Pearl over-served a woman last year before police say she drove a car into Lady Bird Lake, killing Jarrett Ryan Whittington, 25.
On Oct. 9, Lustre Pearl — the bar where the three had been drinking before the crash — agreed to pay a $40,500 to the Texas Alcoholic Beverage Commission for overserving them.  The Whittington family says justice isn't quite complete yet they are now suing the bar Lustre Pearl for over-serving Madeline Rackley the night of the crash.  "This has to stop innocent victims can not suffer loss of life because someone wants to make a profit on selling alcohol," said The Whittington Family Attorney, Kathryn Snapka.
Madeline Rackley, 26, was charged with intoxication manslaughter after police say she drove a Honda Civic down a boat ramp and into the lake in the early morning July 1.  The car continued down the ramp and entered Lady Bird Lake. Rackley and a woman in the front seat were able to escape.  But Whitttington, of San Marcos, was in the backseat and did not.  Whittington was unable to escape before it sank and died.  Charged with intoxication manslaughter in the death of  Whittington, she pleaded guilty Wednesday to aggravated assault with a deadly weapon and will serve 10 days in jail.   The plea agreement also includes 10 years probation in a program where she will have to perform 200 hours of community service. She will also lose her license for two years and have an ignition interlock device placed in her car.
19-year-old UT Football Player Charged with Aggravated Assault at Downtown Austin Bar
AUSTIN (KXAN) – University of Texas wide receiver Cayleb Jones has been charged with aggravated assault.  An arrest affidavit indicates Jones assaulted Joseph Swaysland , a sophomore on the UT men's tennis team, at a bar on Sixth Street around 1:50 a.m. on Feb. 22.
The affidavit said Jones, 19, observed Swaysland talking to a woman, also a UT athlete, and became upset. Jones then punched Swaysland in the face, fracturing his jaw, the affidavit said.
After the incident, Jones and the woman reached out to a coach. The coach told detectives Jones confessed to hitting the victim, the affidavit said. The coach then advised Jones to speak with his parents and obtain an attorney and told the woman to speak with her coaches.
Jones, a sophomore, is a graduate of Austin High. He played in 11 games and recorded two catches during the 2012 season.  Second-degree felony charges carry a penalty of two to 20 years in prison if convicted. Jones bonded out of jail on Tuesday.
Two men charged in 13-year-old's death;
minor was served alcohol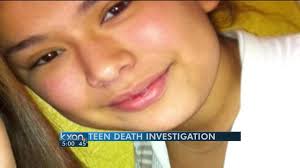 Austin KTBC FOX NEWS – Jan. 4, 2013 — Austin police issue warrants for two men who they say are involved in the New Year's Day death of 13-year-old Sophia Martinez.  According to court paperwork, Sophia Martinez was given vodka and whiskey to drink New Year's Eve and on New Year's Day she was found dead.
According to court paperwork, one of Martinez's friends says the two left a home they were to stay at New Year's Eve and met up with a 23-year-old man named Jose Ricardo Garcia-Zavala. Police say Garcia-Zavala took them to his home on Lamb's Lane off East William Cannon. Friday crime scene techs were going through the trash cans.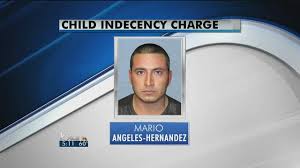 It was there that Martinez's friend says the two were given alcohol by Garcia-Zavala and his friend Mario Angeles-Hernandez. Martinez's friend estimates Martinez had five servings of vodka and four servings of whiskey. She also says a substance resembling marijuana was in the home.
Martinez's friend says when she woke she says Martinez was laying on the couch–not breathing. The friend says the men dropped the girls off at this home on Lakehurst Drive. That's when police were called.  Police say both men admitted to providing the alcohol. Police have issued warrants for their arrest.
They are waiting for the official cause of death, but feel it has to do with the alcohol.
Jose Ricardo Garcia-Zavala is wanted for a parole violation. Mario Angeles-Hernancez is also wanted for endangering a child. The US Marshals are assisting APD in locating the men. If you see them call police immediately.
Mother sues drunk driver, Austin bars for putting teenage daughter in permanent vegetative state
A lawsuit was filed Nov. 20 by Kimberly Jenkins, Smith's mother, against Cherry, the parent company of Barcelona bar and the parent company of Toulouse bar, both of which are on East Sixth Street west of Interstate Highway 35. The suit alleges the bars served Cherry until she was at more than three times the legal limit to lawfully operate a motor vehicle. It goes on to state that Cherry was not offered transportation by the bars or stopped from driving her motor vehicle.
According to the suit, Cherry went on to strike Smith with her car, who was walking in her neighborhood in North Austin. Smith suffered a traumatic compressed brain injury and permanent life-threatening injuries as a result of the accident.  Carl Barry, the family's attorney, said Smith nearly died from the accident and it is a miracle she is even alive.
"She was in the hospital for 15 days on life support in Brackenridge," Barry said. "All the doctors told her family in a day or two, 'Listen, we are going to pull the plug in the next couple days. Start making funeral arrangements. She is not going to live.' So they pull the plug, and she miraculously starts to breathe on her own."  Barry said Smith will now have to live the rest of her life with no cognitive brain function.
Barry said he hopes the suit will provide much-needed financial support for Smith, as her medical bills could total $18 million over her lifetime. He also said he hopes the suit urges local bar owners to be more responsible in the oversight of their employees. He said the suit was not inspired by the Doniak lawsuit.
Family of former UT soccer player takes stand against downtown nightclubs
Published 30 Aug 2012 at 1:01 AM By David Maly — The Daily Texan
AUSTIN – The family of former UT soccer player Kylie Doniak is taking a stand against the individuals they feel are responsible for over-serving the drunk driver who hit Doniak back in February, turning her into what the lawsuit calls "a young child trapped in a 22-year-old's body."
Kylie's parents, Lori and Dave Doniak, filed suit on Kylie's behalf in Travis County Court earlier this month against the downtown nightclub Vice and its parent company, Ckan Inc., and the now-closed downtown nightclub Fuel and its former parent company Yassine Enterprises. Suzanne Kaplan, attorney for the Doniak family, said the family hopes to recover funds to pay for the extensive medical care Kylie continues to need after the crash. The family is not suing drunk driver Nicolas Colunga at this time.
Kaplan said the lawsuit will send a message to other local bars about the dangers of over-serving customers. The suit alleges Colunga, 22, had between 15 and 20 beers the night he hit Kylie, most of which he drank within two hours of the accident at the nightclubs Vice and Fuel.
"They are hoping to get some financial assistance in covering what it is going to cost to care for Kylie," she said. "Right now, she needs almost around-the-clock care. She is still living at home receiving extensive rehab, and she will still need continuing therapy for an indefinite amount of time."
Yassine Enterprises became the subject of federal investigation involving illegal drug, weapon and money laundering activity in 2007, which resulted in the arrest of former company owner Mike Yassine and nine other individuals last spring. The Texas Comptroller's office took possession of six Yassine Enterprises establishments downtown, including Fuel, in April.
The suit asks for unspecified damages and a trial by jury. It says Kylie "will never be the same" as a result of the accident.
According to the suit, Colunga arrived at Fuel Feb. 2 at approximately 11:30 p.m. after having already consumed several beers. He then proceeded to drink five to seven beers at Fuel during the next 30 to 45 minutes, showing "obvious signs of intoxication" while he was there. Next, Colunga continued on to Vice, arriving at approximately 12:15 a.m. There, he consumed four to five drinks before returning to Fuel where he was served several more beers.
The suit alleges that Fuel employees brought a bucket to Colunga's table to watch him vomit and then allowed him to order more drinks. Colunga then got behind the wheel of his 2008 Chevy Impala and ran a red light while proceeding west on East Eighth Street at San Jacinto Boulevard. The Impala "slammed into Kylie" and hit two of her friends. Colunga then crashed his car and was restrained by a witness until police arrived.
Teens' rollover is alcohol-related; Three hospitalized
KXAN_TV: Thursday, 23 Aug 2012
AUSTIN (KXAN) – Following an alcohol-related rollover wreck early Thursday morning, three people are in the hospital.  Austin police responded to the rollover at 2:10 a.m. in the 7300 block of West Slaughter Lane, which is near Gorzycki Middle School in South Austin.
Authorities said alcohol was involved in the wreck that left one person in critical condition and another in serious condition. The driver was hospitalized with a minor injury.  Travis County Sheriff's officials said they clocked the car going at a high rate of speed just before the car rolled. Meanwhile, no other cars were involved in the crash.
Drunk driver sentenced following fatal wreck after leaving local bar; learns about the life she took
Austin American Statesman
Published: 7:59 p.m. Wednesday, July 25, 2012
After she was sentenced to five years in prison Wednesday, Amber Struve sat quietly at the defense table in a Travis County courtroom as family members of the man she killed while driving drunk in 2010 took the witness stand.  One-by-one they told Struve about 30-year-old Luke Ceballos and the pain that his death has caused them.
Ceballos' sister, Emily Ceballos, recalled how he had encouraged her to "have the life you want" by pursuing singing and dancing, her passions. After he died, she said, "I couldn't dance, I couldn't sing. … I felt like dawn would never come."
Geanette Ceballos told Struve about the unconditional love she felt for her first son and about the grief she has felt. She told Struve she wonders what her son saw and felt during the crash that knocked him into a coma and later killed him: "Did he cry out? … Did he see angels or Jesus?"
José Ceballos told Struve that his son was a regional manager for a sneaker company who reached out to kids in need. He said his son was engaged to be married and had recently discussed with him plans to have children.  "Amber, on behalf of my family and those that we love and our friends, we ask that you not let the loss of Luke's life be in vain," he said. "We ask that you remember this day, remember my family, my children and what we've gone through."
Struve, a 33-year-old hair stylist, appeared to wipe tears from her eyes several times while Ceballos' family spoke. She was not permitted to speak in court.
She had been drinking at Little Woodrow's bar on Parmer Lane near McNeil Drive on Sept. 25, 2010, before she got in her Nissan Altima and attempted to turn left on Parmer from Corpus Christi Drive, according to an arrest affidavit. She pulled in front of a vehicle driven by Mark Romich, who had the right of way, the affidavit said.  Romich slammed into the driver's side of Struve's car and then spun out in front of Ceballos' motorcycle, which struck Romich's vehicle, the affidavit said. Ceballos crashed to the pavement, suffering a skull fracture and severe internal bleeding. He died about two weeks later.
Under a plea bargain with prosecutors, she pleaded guilty and was sentenced Wednesday to 10 years probation for intoxication manslaughter and five years in prison on the drug charge.  Prosecutor Craig Moore said the deals in both cases were reached after consulting with the Ceballos family. "From the very beginning, they were all about forgiveness," he said.
Several recent intoxication manslaughter cases in Travis County were resolved similarly — with plea bargains calling for a long period of probation and shorter terms in prison or jail.
José Ceballos told Struve he hopes she will share her mistake with others.  "It's OK to call on a taxi. It's okay to let a friend take the key," he said. "We do not want his life to go unremembered."
University of Texas Student Dies after Falling Under  E-Bus following Night in Austin Entertainment District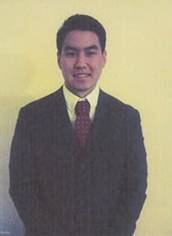 AUSTIN — A University of Texas student was killed in a bus accident early Friday morning.  Witnesses say 22-year-old Andy Ching-Nien Wang exited the bus, lost his balance, fell backward and landed underneath.
APD investigators say the driver of the Cap Metro E-bus did not know Wang had fallen and started to drive away. The rear wheels of the bus ran over Wang's torso. He was taken to University Medical Center Brackenridge, where he was pronounced dead at 2:37 a.m. Friday. "It's an unfortunate incident," said APD Senior Police Officer Vanessa Aguinaga.
Police do not plan to file charges against  60-year-old Cap Metro driver Aniceto Cortes. He is on paid administrative leave pending Cap Metro's own investigation. His blood is being tested for drugs and alcohol, which is standard procedure. Cortes has worked for Cap Metro for four years.  Witnesses said Wang was intoxicated before the accident. He and a friend boarded the Cap Metro E-Bus in downtown Austin. E-Buses run Thursday, Friday and Saturday nights and take UT students to the downtown Entertainment District then back home. "  According to witnesses he was very intoxicated and had to be held up by the person he was with," said Aguinaga.

MADD: One third of 8th graders have drunk alcohol
By ASHLEY GOUDEAU / KVUE NEWS Austin — Posted on April 18, 2012 
AUSTIN — Thirteen-years-old may seem too young to try alcohol, but it's becoming the norm.   Look at YouTube, and you'll find videos of children downing champagne and their slightly older, but still underage, peers are binge drinking.
"I don't think people take it seriously enough," said Ty Larson, who admittedly had his first drink at 16. "I think that as a society, we've kind of said, 'Alcohol is a recreational thing.'" Mothers Against Drunk Driving (MADD) released national numbers Wednesday. In the last 30 days, one in four high school seniors has been drunk, one in five sophomores admitted to drinking, and one third of all eighth graders have had alcohol. Still, 85 percent of Texas parents believe their children have no interest in alcohol.
It's a reality Myra Constable, the mother of a 14-year-old, is fully aware of.  "We've had the talk year, after year, after year," Constable said.   Drinking has hit close to home for her.  Her husband of four years, Carie, died in a fatal car crash just weeks before their son's second birthday. He was out with a co-worker and got behind the wheel after drinking two bottles of champagne.  "He lost control of his car and ended up crashing his car in someone's backyard," Constable recalled.
Constable said her husband started drinking as a teen. Now she's dedicated to stopping the cycle of teenage drinking, encouraging parents to step up and teach their children about the real dangers of alcohol.
MADD is encouraging parents to talk with their kids on Saturday April 21. It's their second annual PowerTalk 21 Day. They're created a handbook, providing tips for parents on how to start the conversation. Click here to view the handbook.
Selling alcohol to minors among allegations against Downtown Austin nightclub empire
Until a few weeks ago, Yassine Enterprises was nine bars, 200 employees, and all the flash that downtown Austin could offer.  With an empire stretching from the Warehouse District to East Sixth Street, the company had no trouble drawing huge crowds to its diverse group of bars. Those bars have all shut their doors now, possibly for good. Ten people linked to Yassine Enterprises were arrested on federal charges related to cocaine distribution, money laundering or purchasing weapons to be used in drug deals.
The bars have been accused of a number of infractions in recent years, beverage commission records show.   Those allegations include serving alcohol to minors and intoxicated patrons, permitting liquor consumption outside of state-approved hours, allowing customers to leave with drinks in hand, improper advertising and marketing practices, possession of alcoholic beverages that were unfit for consumption, possession of distilled spirits without the proper state stamp and not mutilating stamps on empty spirit bottles, as required by law.
The Texas Alcoholic Beverage Commission obtained temporary court orders immediately after the arrests that have prevented the bars from selling or serving alcohol, keeping them closed.  Now, the agency is working to permanently strip away their licenses.
In a filing by beverage commission attorney John Sedberry, the agency alleges that the clubs — Pure, Spill, Kiss & Fly, Treasure Island, Hyde, Fuel, Malaia and Roial — "used the permitted or licensed premises in a manner that constitutes a common nuisance" and that Yassine Enterprises "conducted … business against the public's general welfare, health, peace, morals, safety, and sense of decency."
Minor charged in fatal wreck on Mopac; Police say 20 year old was intoxicated
Published : Monday, 02 Apr 2012, 4:49 PM CDT  — KXAN-TV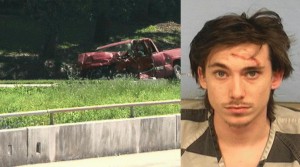 AUSTIN (KXAN) – A 20-year old man who ran a red light causing a fiery accident on March 31, 2012 has been charged with intoxicated manslaughter.
Austin Police said a red Chevy pickup truck, driven by David Sherrill, 20, was traveling northbound at high speed on the frontage road of Mopac when he struck a Ford F-150, driven by John Myers, 57.  Myers' truck caught fire, but he was unable to get out of the vehicle. He died at the scene.  Sherrill was transported to University Medical Center Brackenridge with non-life threatening injuries.
According to an arrest affidavit, Sherrill's blood alcohol content was between .191 and .208.
APD Releases Austin's Top DWI Bars
From KTBC-TV News, Austin
Published : Tuesday, 13 Dec 2011
AUSTIN – (KTBC-TV)  The Austin Police Department released its new list of the city's top DWI bars.  That list is compiled according to the most number of patrons arrested for driving while intoxicated.
The Top 20 DWI bars are: Kung Fu Saloon; J Black's; Rain; The Ranch; Molotov; Thirsty Nickel; Oilcan Harry's; Sherlock's Baker St; Blind Pig Pub; Key Bar; Shakespeares; The Yellow Rose; Kiss & Fly; Antones; Cedar Street; Dizzy Rooster; Dogwood; Third Base; Weirdos;  (also included are: 512 Bar; Barbarella; Barcelona; Chuggin Monkey; Jackalope; La Preferida; Lavaca Street Bar; Parish  — these bars tied for #20)
Some bar owners, like Bob Woody, think that's on purpose.  "That's a nice clean neighborhood for cops to park in to give tickets. It's easier for them to park there than I-35," Woody said.  Woody's involved with two of the top five DWI bars. He's speaking as the President of the East Sixth Street Association, which represents 70 bars and clubs.
Lt. Derek Galloway with the Austin Police Department's DWI Unit met with other bar and club owners last week to go over the list. He says APD uses it to know where to put resources. He credits this list as well as other initiatives like refusal weekends, for cutting down the number of DWI arrests in Austin.
There were more than 6,300 arrests in 2010. This year, it's expected to be around 5,400.
"We want to catch the people before they hit the high speed roadways," Galloway said. "We're doing a good job, we're having some effect."
But Woody says this list hurts what makes Austin, Austin.  Do not strangle what makes Austin what it is which is 6th Street. Forget Silker, forget, there's nothing else, we are it," Woody said.

Austin Teen Arrested for DWI
Published: Tuesday, 25 Oct 2011
KTBC Fox News TV
On October 23, 2011, 19-year-old Elle Obering Obrien allegedly rammed into the back of a pedi-cab several times with her BMW SUV on E. 4th Street near San Jacinto. According to arrest affidavits, as one of the pedi-cab passengers tried to exit, Obrien allegedly ran over her foot with the vehicle and fled the scene.
Obrien and her passenger were later apprehended by Austin Police Officers at P.Terry's restaurant on South Lamar Blvd. Obrien was arrested for driving while intoxicated, and charged with aggravated assault with a motor vehicle, a 2nd degree felony.

Texas State fraternity, sorority members face hazing charges
By Benjamin Wermund; AMERICAN-STATESMAN STAFF; Published: 9:43 p.m. Friday, Oct. 14, 2011
Twenty Texas State University students who police say blindfolded underage students, stripped them to their underwear and forced them to drink alcohol to excess have been arrested on hazing charges, officials said.
According to arrest affidavits, Sigma Nu fraternity leaders told members of the Zeta Tau Alpha sorority to gather prospective members of the fraternity on Sept. 12.
The pledges — mostly freshmen — were blindfolded and told to strip down to their underwear, according to court documents. They were then driven to a unit in the Bishop Square Apartments on Craddock Avenue in San Marcos, the documents said.
The pledges were led to the apartment's garage, where they were seated on the floor and forced to drink alcoholic beverages and liquor with the "understanding of gaining a bid, spot and acceptance" into the fraternity, court records said.
There were no major injuries or deaths, Smith said.
Police arrested 10 fraternity and 10 sorority members over the following two weeks. They are charged with hazing or failure to report hazing, both Class B misdemeanor charges.
UT Area Bars and Store Refuse to Sell to Minor During Sting
Press Release: October 1, 2011, Travis County Sheriff's Office
Deputies with the Travis County Sheriff's Office Underage Drinking Taskforce conducted a "minor sting" at 31 stores and clubs near the UT campus on Friday night, September 30.  The Taskforce reported that all retailers contacted demonstrated 100 percent compliance, refusing to sell alcohol to minors during the verification operation.
The operation was designed to give the local merchants an opportunity to verify compliance by denying alcoholic beverage sales to youth under 21-years old.
The Taskforce of deputies, agents with the Texas Alcoholic Beverage Commission traveled to the bars and convenience stores in the north and west UT campus district with a17-year old minor who attempted to purchase alcoholic beverages as undercover deputies observed nearby.  She was sold no alcohol during the evening, reported deputies.
Normal compliance rate is about 80 percent, according to the Travis County Sheriff's Office.  Their hope is towards a trend where more retailers will check IDs and say "no" to minors trying to buy alcohol.
Prior to Friday's operation around the UT campus, the Travis County Sheriff's Underage Drinking Taskforce has filed criminal cases against 36 individual this year in Travis County.  Sale of alcoholic beverages to a minor is a Class A misdemeanor, punishable by a fine up to $4,000, confinement up to a year in jail, or both. Additional penalties for businesses are determined by TABC, although the businesses have the right to request an administrative hearing.
The Travis County Sheriff Reserve Officer's Association received a grant from TABC in 2011 to assist agents conduct underage drinking compliance checks throughout Travis County.
Using photocopied IDs; Bars work to prevent underage drinking
Published : Wednesday, 21 Sep 2011, 8:25 PM
By Doug Shupe KXAN-TV
AUSTIN (KXAN) – It's not surprising some people under the legal drinking age try to trick their way into Sixth Street bars.  Although, it may surprise you that at least one trick has worked in the past at some places.  KXAN received a tip about minors using altered, photocopies of their real IDs to get into bars.
So a KXAN web producer, who is 25, made a copy of her ID and went to Sixth Street on a Friday night last month.  In 30 minutes she went to six bars and door guys let her inside four of them with just the piece of paper–not an actual government issued ID.
Bouncers are supposed to remain alert at the doors and not accept anything less than a valid form of ID.   So, when our producer, who is legally of age to drink, tried to use just her photocopied ID. She was refused entry by Shakespeare's Pub and Buffalo Billiards.
"Sorry, mine's paper," she said.
The door man at Buffalo Billiards replied: "Yeah, I can't take this. It's just a photocopy."  But after a couple minutes of questioning, several other bars did allow her in — including Paradise, Chuggin' Monkey, Thirsty Nickel and Aquarium.
That concerns Texas Alcoholic Beverage Commission agents who say they have heard of it happening before.  "If it works one place the word is going to spread," said Rod Venner, TABC assistant chief for field operations.  It also worried Bob Woody, who represents many of the bars along Sixth Street.  "You can manipulate something on the computer and then you can print it and then you can say this is my ID," said Woody.
Woody said minors try new tricks to drink all the time.   "Every semester, this is our new crop so to speak," said Woody.  Although the TABC says accepting photocopies to get in a club is not illegal. If a minor gets in and gets alcohol, the bartender could face criminal charges and the bar owner could face suspension or cancellation of their liquor license.
"It's just not a good business practice, and it should be a huge red flag if somebody comes to you, and the only type of ID they have is a photo copy of their drivers license," said Venner.  In addition, the young people could get in trouble too. Minors caught trying to misrepresent themselves face a Class C misdemeanor and up to a $500 fine.  Team targets underage drinking at UT;
21 arrests made in Friday night sting
Published KXAN TV : Tuesday, 20 Sep 2011, 9:45 PM CDT
By: Shannon Wolfson
AUSTIN (KXAN) – On the first weekend back to school at the University of Texas, four students went to the hospital with alcohol poisoning, but a team of officers is trying to curb underage and high risk drinking among University of Texas students.
On any given Friday or Saturday night, the Public Assembly Code Enforcement Team , or PACE, goes around to large gatherings where organizers have obtained a permit. KXAN went along on a recent Friday night when the team targeted the West Campus area. They issued 21 citations for minors in possession of alcohol at 10 separate parties.
"Underage drinking, we are in the West Campus area so that has always been a problem," said Austin police Sgt. Rodney Moeller. "We know we're not going to eliminate it, but we try to educate and do what we can to minimize it and make sure everybody has a good time, but it responsible."
The team is made up of several different entities, including APD, Code Enforcement, Austin/Travis County Health & Human Services Department, AFD, TABC, Code Compliance, DPS, and others. In West Campus, they focus on underage drinking violations, as well as code enforcement violations by looking for any fire hazards or unsafe access to exits.
Many of the parties take place at fraternity and sorority houses, but the team's visits are not a surprise. Officers meet with presidents of each organization at the beginning of each semester to warn them that they team will be doing random checks at large gatherings.
"We have a policy if you're under 21 and you don't have one of these wristbands, we don't serve you alcohol," said UT alumnus Davis Spohn, of one campus fraternity. "It's a liability, you know. As someone who is of age, I don't want to have to get in trouble for having a good time while other people are breaking the law."
KP Prince, is the program coordinator for the University of Texas Alcohol and Other Drug Education Program. He said all incoming students are surveyed at the beginning of the school year and asked a series of questions about their alcohol use. Last fall, 62 percent of students classified themselves as non-drinkers.
"We test them before they come on campus and then we test them after they get to campus and so we have a real strong sense of what's going on with our students when they get here," said Prince, who added that the number is a good sign and has continued to rise over the last three years. But he added there is an element with which all university campuses struggle.
"There is an element here that really promotes really high risk drinking," said Prince. "There's a tradition that we're dealing with, not only at UT, but also at other campuses- that's hard to fight against."
Prince said it is also a good sign that students are calling EMS for help before it is too late and he attributes that to alcohol education.
"Unfortunately we've had situations where people didn't call when they should have, and people have died," said Prince.
Police release name of West Campus fall victim
By Claudia Grisales – Austin American Statesman
Tuesday, August 30, 2011
Austin police are investigating the death of a 19-year-old male who fell from the fifth floor of an apartment building balcony in the West Campus area last night, an official said.  Austin police have identified the deceased man as Richard John Holland, 19.
Police received the call to 2222 Pearl St., which is located a few blocks from the University of Texas, shortly after 11:30 p.m., the official said. The six-story Block on Campus apartments, which offers housing for UT students, are located at that address.
Holland was taken to University Medical Center Brackenridge but was pronounced dead a short time later, the official said.   The death appears to be accidental, the official said.  "The 19-year-old appears to have accidentally fallen off," Austin police Cpl. Anthony Hipolito said. Initially, a page to the scene said he "accidentally leaned back too far."
Alcohol charge for teen after girl dies at Steiner Ranch party
By Claire Osborn:  AMERICAN-STATESMAN STAFF
Saturday, June 11, 2011
A 17-year-old boy who hosted a party where 15-year-old Amanda de la Torre suffered a fatal skull fracture has been charged with furnishing alcohol to a minor, court records show.Joe Richards, who was not in custody Friday night and could not be reached for comment, threw the party at his mother's house in Steiner Ranch on April 30, according to an arrest affidavit.
The affidavit does not say how Amanda, a student at Vandegrift High School in Austin, suffered the head injury.  The Travis County sheriff's office is still interviewing witnesses and looking at evidence to determine how she was injured, said Roger Wade, a sheriff's spokesman.  Richards, a former student at Vandegrift High School, told investigators that Amanda was "passed out" when he and other friends found her in the street during the party in the 3200 block of Magenta Sky Trail, the affidavit said.
"The minors in attendance at the party did not take immediate action to get the necessary help for Amanda believing that she was just 'drunk,'" the document said.  Amanda was taken to another house in Steiner Ranch, where an adult determined she needed medical aid and called an ambulance, the affidavit said. Amanda had been in a coma until she was taken off life support May 9.
Minors at the party said Amanda was drinking shots of tequila and was "highly intoxicated," according to the affidavit. Amanda's twin sister was also at the party and told investigators she decided it was time to leave and take Amanda to sober up, the affidavit said.  "Before they were able to leave, Amanda received her head injury and the subjects were afraid to call for help," according to the affidavit.
Richards did not have permission to host the party from his mother, who was in Houston at the time, the affidavit said. She said she didn't know where the alcohol came from, the affidavit said.  She also told a detective that after she found out about the party, she threw out her son's belongings and "did not want him living there any longer," according to the affidavit.
Hutto woman sentenced to probation for providing alcohol to son, underage friends; Underage drinkers was driver in car wreck that injured five
GEORGETOWN — A woman who provided alcohol that her son and several of his underage friends used to make 200 so-called Jell-O shots was sentenced Thursday to three years' probation.
One of the underage drinkers, who told investigators he consumed 30 to 40 such shots, was the driver in a car wreck hours later, injuring himself and four passengers. He pleaded guilty last year to intoxication assault and was sentenced to seven years in prison.
Donna Crites, 45, of Hutto, was arrested in June 2010 and charged with five counts of purchasing or furnishing alcohol to minors, a Class A misdemeanor. The incident took place in March 2010.  She pleaded guilty to all five counts in a deal with prosecutors late last month. Williamson County Court-at-Law No. 1 Judge Suzanne Brooks imposed the sentence. If Crites violates her probation, she could serve up to two years in jail.
Crites said Thursday that she didn't know the group was making the shots and that they'd taken the alcohol, rum, from a bar in her home without her knowledge. She said she did not hand the alcohol to the minors or buy it for them but made it available by leaving it out in the open.
"I did make alcohol available, and I am guilty of that offense," Crites said. "And I do believe other parents need to think about having alcohol in their home with children under the age of 21.  "Believe me, I wish that I had done something differently. I'm very sorry for the accident that happened."
County prosecutor Heather Trice said that the minors at the home testified in court that Crites bought them the alcohol.  A second adult at the home that night, Michael Shope, 46, last year pleaded guilty to purchasing or furnishing alcohol to the minors in connection with the incident, Trice said. One of the minors told investigators that Shope bought them Everclear, a grain alcohol, that day and helped make the shots, according to an affidavit. He served more than three months in jail for the crime, according to jail records.
Crites' son, Aleman, was not in the car that crashed. Joseph Ervin Cullender, 19 at the time, drove the vehicle into a utility pole, according to an affidavit.  Three of the five people in the car were ejected, Trice said. Three of the passengers suffered brain damage, one was partially blinded and others suffered broken bones during the crash, she said.
"This type of crime, where it occurs in these circumstances, in a home — it's unfortunate, but generally, the only time we hear about it is when something bad happens following the consumption," Trice said. "In this case, this was the worst possible outcome minus somebody losing their life."
As part of her sentence, Crites must pay $9,000 in restitution to the victims and cannot have any alcohol in her home, Trice said. She must also write a letter of public awareness that will be published in two local newspapers, Trice said.  She will also serve three days in jail, beginning today, plus two days in jail on the anniversary of the wreck next year and in 2013, Trice said.
mliscano@statesman.com; 246-1150
Austin Police crack down on drinking minors
The HORN – Dated: February 17, 2011
By: Chelsea DiSchiano
The Austin Police Department has been cracking down on usage of fake IDs in bars on Sixth Street recently, according to police Lt. Kevin Leverenz.
Police ran 16 random operations during a period of 51 nights between December and January, racking up a total of 49 citations for minors in possession or consumption of alcohol. They also confiscated 28 fake IDs and 23 IDs that minors had been borrowed from friends or siblings as evidence.
Leverenz said that although some citations are given to underage drinkers by regularly dressed police officers, some have also gone undercover to ease the process of finding minors consuming alcohol.
"When we're running an operation, some officers will go into a bar with regular clothes on, and then uniformed officers will follow in and pick random people who look youthful and ask to see their IDs," Leverenz said.
Meredith Gruhn, a junior at Vanderbilt University, recently experienced a police sting firsthand after using a friend's ID to enter a popular bar on Sixth Street, The Blind Pig, and was not happy about the results.
"Everyone was having a great time until around 1 a.m., when the cops came in and did a sting. They blocked the exits and picked people at random to show ID, and I was one of them," Gruhn said. "I think the police are wasting their time on harmless little crimes and causing a lot of trouble just to earn money. They shouldn't go looking to give these citations–they should only give them when there is a valid reason, like when a student is a danger to himself or others."
Leverenz disagreed, saying that APD officers are not trying to be "anti-fun monitors."
"There are places on Sixth Street that are for ages 18 and up, so minors do have somewhere else to go-they just shouldn't be inside 21 and up bars," Leverenz said.
Kelsey Bacon, sophomore public relations major, believes that minors are going to drink no matter what the rules are.
"If someone wants to drink, they're going to drink. I mean, making that rule is almost making people break it. They shouldn't be so harsh on Sixth Street, because it's bringing a lot of tourism and money back into the city–but I do understand that there is some kind of regulation," Bacon said.
Leverenz believes that a higher amount of police stings are going to help curb some of the underage drinking but added that the recent large amount of undercover operations aren't going to last forever.
"We only focus our attention where we see a lot of problems. If we stop seeing minors, we're not going to spend as much time on that problem," Leverenz said.
Minors who do decide to try and use any type of fake identification to get into bars should be aware that police do have a strategy when choosing the bars they are going to investigate. Leverenz said that police watch to see who gets rejected from a bar but is then admitted into a different bar.
"That second bar would be a more likely place for us to go in," Leverenz said. Police are also more likely to ask for identification from people who drop their beers or run to the bathroom when they see dressed officers enter a bar.
When minors are caught for possession and/or consumption of alcohol or using a fake ID, many are not aware of the serious consequences they will face. Though depending on the actual crime and response of the person being stopped, the Texas Alcoholic Beverage Commission states in its code that most offenses relating to minors possessing or consuming alcoholic beverages will bring a punishment that includes a fine between $250 and $2,000, between eight to 12 community service hours and an alcoholic education class to prevent future misuses of alcohol.
The punishment stated in the code held true for Gruhn, who said that she had to pay a fine of $150, do eight hours of community service and took a class about alcohol education before she was cleared of her charges.
Leverenz said that he believes that the increase of police operations on Sixth Street won't stop every minor from trying to drink downtown.
"Everyone says 'oh, it won't happen to me' – until it does happen to you."
FourLoko – "Blackout in a Can"
The alcoholic energy drink Four Loko has achieved "Cult" status among underage drinkers, especially high school students.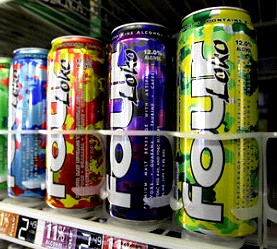 Nine students at Central Washington University were hospitalized on October 8, 2010  after consuming four Loko.  Some of them had blood alcohol levels above .300 – considered lethal. In September, 23 students at Ramapo College in northern New Jersey were laid to waste drinking Four Loko.
In 2009, a group of US state attorneys generalbegan active investigations of companies which produced and sold caffeinated alcohol beverages, on the grounds that they were being inappropriately marketed to a teenage audience.The attorneys general were also concerned that these drinks could pose health risks by masking feelings of intoxication.In December 2008, manufacturer of Tiltand Bud Extra, as well as the manufacturer of  Sparksagreed to reformulate their drinks.
The drink came under major fire in 2010, as colleges and universities across the United States began to see injuries and blackouts related to the drink's use.  On November 17, 2010 the U.S. FDA issued a warning letter to four manufacturers of caffeinated alcohol beverages citing that the caffeine added to their malt alcoholic beverages is an "unsafe food additive" and said that further action, including seizure of their products, may occur under federal law.  It declared that beverages that combine caffeine with alcohol, such as Four energy drinks, are a "public health concern" and can't stay on the market in their current form.
Four Loko XXX Limited Edition will be released in January 2011. The drink will feature a brand new Four Loko flavor that will change every four months. The first flavor will be Green Apple, followed by the release of Blueberry Lemonade in May. As with other reformulated Four beverages, the drink will contain no caffeine or other stimulants.
Teen drinking lawsuit may publicize little-used Texas host law
By DIANE JENNINGS and SELWYN CRAWFORD / The Dallas Morning News
Published 18 October 2010 09:37 AM
Bobby King got the gut-wrenching call at 6 a.m. at his home in Irving. "Your daughter, Audrey, she's been in a wreck," said a stranger from the small Central Texas town of Bastrop, where Audrey lived with her mother. "She's been killed."
Audrey, 17, had been out drinking with friends. Then she climbed into a car with another intoxicated teen and died when the vehicle careened into a stand of trees. Now King and his ex-wife are suing. But they're not after the driver, who survived the accident. Instead, through a rarely used law they're seeking damages from the owners of the property where the party was held, former Texas Supreme Court Justice Tom Phillips and his wife, Lyn.
Most Texans know it's illegal to provide alcohol to anyone under 21 except your own children. But many are unaware that under a law passed with little fanfare in 2005, they may be liable for damages caused by intoxication after knowingly allowing a minor under 18 to be served alcohol. King's daughter has been gone for more than a year and a half.
But he added, "We filed suit to get the public aware of what's happened and what's going on. What I would actually like to see now is it go to court and get some notoriety."
In their response to the suit, the Phillipses say law enforcement officials concluded the teenage driver caused the accident. They say Audrey was at fault for getting in the car with her and for not wearing a seat belt.  And they say Audrey's mother, Cheryl King, shares responsibility because she knew Audrey "regularly consumed alcohol." And they blame the "other persons and entities" who sold and provided the alcohol.
But how much responsibility owners should bear when underage drinking occurs on their property – with or without their knowledge – is part of a growing debate as laws fining or subjecting them to damages spread across the nation. Since the late '90s, about two dozen states and more than 150 local jurisdictions – including Highland Park, where fines can be incurred – have passed variations of such "social host liability laws," according to Mothers Against Drunk Driving.
Because most bar employees know they can lose their license or be held liable if they serve alcohol to anyone under 21, underage drinkers usually get their alcohol at parties, said Nicole Holt, executive director of Texans Standing Tall, a statewide nonprofit that targets alcohol, tobacco and drug abuse.
Social events are "the greatest access point," Holt said, "so we have to figure out then what strategy works for reducing that access point. And that's what a social host ordinance would do."  In Texas, where some advocates are pushing to expand social host liability laws primarily at the local level, the only similar statewide option is the rarely used 5-year-old civil statute.
No one is claiming the Phillipses provided the alcohol consumed by teenagers that night in March 2009. The kids bought it at a convenience store, whose owners are also being sued, said Dax Faubus, attorney for the Kings.  But the suit alleges the Phillipses were "well aware that minors were getting drunk in their back yard." Faubus said Audrey and her friends planned to spend the night at the Phillipses' house, but Lyn Phillips ordered the teens to leave because the party became too loud, according to law enforcement investigations.  The lawsuit alleges: "When Mrs. Phillips addressed Daniel and the other kids at the party, there were empty beer cans and bottles, empty beer boxes, coolers and beer bongs strewn around the area." The kids had "no choice but to drive under the influence," it says.
Michael Sparks, a national consultant in California on alcohol and drug public policy, said some social host liability laws that allow for damages require proof that the host provided the alcohol, but most require at the least, knowledge the alcohol was present. "The whole knowledge piece makes it difficult from the standpoint of being able to prove they knew what was going on," Sparks said.  Frost said he expected the Texas law to serve primarily as a deterrent and isn't surprised it's been used sparingly.
He said saw a need for the statute after hearing about a case in which parents provided alcohol to teens in their home and "one of the kids became intoxicated and fell off the second floor and hurt himself pretty badly.  We weren't trying to stir up any lawsuits over this," he said. "We wanted the public to know that you are responsible if you provide alcohol to minors, both on the criminal side and the civil side."
Task Force to Fight Underage Drinking
Published : Friday, 29 Apr 2011, 5:27 PM CDT
By KTBC-TV
A special task force on underage drinking is gearing up for the high school prom season. There is an added sense of urgency because of 2 recent high profile cases.   According to APD alcohol was a factor in nearly 50% of all the traffic fatalities in Austin last year. Some of those cases involved teenagers. Combating the problem has several law enforcement and social service agencies team up.
"If kids in Travis Co. want to get a beer, can't they get a beer? They sure can," said Maurice Dennis Friday morning, April 29, 2011, as he spoke to the group at Howson Library in west Austin. He wasn't trying to be discouraging, just realistic. Dennis is with the Texas Transportation Agency & Center for Alcohol and Drug Education Studies.
"So we started doing some screening, and found out a lot of these kids had problems that went beyond having a beer in their hand and getting popped by TABC," said Dennis.  The task force was created in 1997 by the Travis County Attorney's Office. They brain storm and share ideas about programs like shattered dreams which is done annually at high schools.
"Prom is coming up, we are on a blitz campaign now with our prom campaign to make sure the parties are safe," said Task Force program Director Gloria Souhami.  The group has also recently developed programs designed for kids in the 4 & 5 grades. The campaign goes beyond targeting teenagers, because making a bad decision about underage drinking has no age limit.
45 year old Donna Crites of Hutto was sentenced to 3 years probation for providing her son and his friends with alcohol. They made 200 gelatin shots and later were involved in a car wreck. Doralicia Villarreal and Christopher Michael Piadade were charged with providing drugs and alcohol to a teenager who later died. This case dates back to December when the body of 16 year old David Walker was found in a field near his New Braunfels home.  He died from acute alcohol poisoning.
"I think we have a lot of work to do, I think we'll have this problem we've had it for years past and we will continue to have it, but I think we are making incredible headway," said Souhami.  A recent survey of students in the Austin school district revealed that alcohol is their number one drug of choice.
Police changing strategies to combat underage drinking
By SELWYN CRAWFORD and DIANE JENNINGS / The Dallas Morning News
12:00 AM CDT on Sunday, October 17, 2010
Law enforcement agencies have struggled for years to combat underage drinking.
Most young people don't drink in clubs or bars. They gather in pastures and private homes to party all night long – often with the knowledge of adults who buy them the alcohol or provide the location.  Unless you're serving your own child, it's a crime to furnish alcohol to anyone under 21 in Texas. But state and local authorities say they lack resources to enforce the state's "furnishing law," especially since they almost have to catch adults in the act of handing over the alcohol.
Now some places are fighting back. A few, such as Highland Park, are turning to "social host" laws in which adults can be charged for underage drinking on their property even if they don't know about it.  "It isn't only about passing and enforcing the law, it's about trying to get the community to think on the level that says, 'This is not acceptable to us, not in my neighborhood, not in my state,' " said Debbie Meripolski, executive director for the Greater Dallas Council on Alcohol and Drug Abuse.
According to a Dallas Morning News analysis of county records, more than 2,000 people have been arrested in Dallas County for selling or providing alcohol to a minor from 1999 to 2009. Prosecutors say most of those involve convenience store clerks or individuals caught buying alcohol for teens in a sting operation.  But when people under 21 consume alcohol at private parties, prosecution is difficult because the alcohol may have been purchased with a fake ID, stolen from a store, a liquor cabinet or refrigerator, or bought by an adult.
Carolyn Beck, spokeswoman for the Texas Alcoholic Beverage Commission said policing retailers is TABC's primary role.  "We don't have the authority to just go onto someone's property without permission or a warrant," she said.  Beck said TABC has only 235 agents. She said it's much easier for local authorities to enforce criminal laws on private property.  But others say that local law enforcement has its own staffing shortages and more pressing challenges, including violent crime.
Part of the problem is that many adults regard underage drinking as a "rite of passage," said Nicole Holt, executive director of Texans Standing Tall, a nonprofit that targets alcohol, tobacco and drug abuse.
The state's furnishing law "is pretty strict," said Vanessa Ayala of Houston, coordinator of an anti-drug and alcohol council, but "when it gets to court, it doesn't get anywhere. It's easy to fight."  It is difficult to prove the cases because underage drinkers usually won't snitch on their alcohol providers and law officers are rarely witnesses.
In Lakeway in Travis County, lawyer Robbilee Hull refused to let police onto her nine-acre estate after complaints of an underage drinking party.  Some of the teens told authorities there was heavy drinking. Entry wristbands were sold for $5, and Hull got about $600 "for damages to the residence" during the party last October.  After police arrived, "all the minors were directed by [Hull] not to leave," the affidavit says.
Hull's attorney, Robert Icenhauer-Ramirez, is incredulous that his client now faces criminal charges of furnishing alcohol. "It defies common sense," he said, noting the size of the property and the difficulty of knowing what was going on.   "So teenagers have a party … and somebody brings alcohol. … What a shocking turn of events."
Christine Pribyl, the mother of a girl who attended the party, said she did not make the initial complaint that sent officers to the residence, but she acknowledges pressing authorities to pursue charges.  "She has the right to give her kid alcohol," she said. "She didn't have the right to give [it to] my kid – or anybody else's."  Icenhauer-Ramirez said his client is fighting the charges and he believes most jurors will agree that this should be handled without law enforcement.
Despite the law against providing alcohol, enforcement was hard because often the parents were away from home during parties – making it difficult to prove who provided the alcohol or was aware of the drinking.  Police often believed the parents knew "or should have known these kids are down here getting drunk as a skunk,"  said Darrell Fant Highland Park director of public safety.
Four years ago, town leaders turned to a "social hosting" ordinance to hold individuals responsible for underage drinking on their property even if they didn't know it was happening because they "ought to be aware."  Fant said the first use of the ordinance was for a sleepover when a handful of kids "got into the parents' vodka," and one boy was hospitalized for alcohol poisoning.
"The parents were asleep in another room," he said. "They failed to supervise the activity of these children to the degree that one of them was put in jeopardy medically."  The ordinance, one of the first such local measures in Texas, carries a fine of up to $500. Fant wanted to include reimbursement for the cost of the police response, as some communities are doing, but that was not included.
Some question the ordinance's constitutionality, since it holds someone responsible for an action they don't know about, but it has yet to be challenged in court. The law, used only a few times, appears to be an effective deterrent. Parents are given a warning the first time but are ticketed if it happens again.  "In the beginning, parents were very defensive," Fant said. But he said that the ordinance now is widely supported. Complaints about underage drinking parties dropped by a third.  Some parents even hire off duty officers to monitor their home when they're out of town "to make sure a party doesn't happen," Fant said.
18-year-old Pledge, Tyler Cross, Dies after Fall from 5th Floor after Hazing and Alcohol Consumption at UT Fraternity; Chapter's Members Charged
AMERICAN-STATESMAN STAFF — Saturday, April 26, 2008:  Accused of a variety of abusive behaviors — including shocking prospective fraternity members with an electric cattle prod and burning the pledges with a hot clothes iron — three former members of a University of Texas fraternity were charged with misdemeanor hazing Friday, according to court documents.
The former members of Sigma Alpha Epsilon's UT chapter also face charges of furnishing alcohol to a minor.  The charges stem from an investigation into the fraternity's activities during the 2006 semester when pledge Tyler Cross, 18, fell to his death off the balcony of an off-campus dormitory. The teen's death sparked the investigation, but none of the charges is directly related to his death.
Escamilla said the charges are "raising the ante against hazing." He said the cases are set for pleas Monday but declined to comment any potential plea agreements. Last year, three officers of UT's Lambda Phi Epsilon received probation after an investigation into the death of Phanta "Jack" Phoummarath, a freshman honors student from Houston who was found dead after an off-campus fraternity party Dec. 9, 2005.
Bolding, the president at the time, required a pledge to hold himself on a table on his elbows and toes, a position referred to as "bows and toes," and then turned the table over, sending the pledge falling to the floor, the affidavits said. Also during that meeting, Sherrill touched a hot clothes iron to the face of two pledges, causing minor injuries, and Evans made a pledge put his hand on a dart board while Evans threw darts at it, the affidavits said. The pledges were told not to go to class until the burns healed, they said.
On Nov. 16, 2006, the end of jungle week and the night before Cross died, nine pledges were selected to participate in an activity called "Senior Boo" that began with the pledges being shocked with a cattle prod, the affidavit said. Later, the pledges, who were all under the legal drinking age, were given half-gallon sized bottles of tequila, whiskey and Rumplemintz liquor and encouraged to drink excessive amounts, according to the affidavit.
About 4 a.m. Nov. 17, 2006, a person walking his dog found Cross, a freshman from Marietta, Ga., dead on the front sidewalk of University Towers, police said. He had fallen from a fifth-floor balcony, and an autopsy report said Cross had a blood alcohol level of more than twice the legal limit for driving in Texas.
Video on 2005 UT Freshman's death may save a life; 18-year-old "drank himself to death" during hazing incident at fraternity house
By Lisa Falkenberg | August 21, 2008 — Austin Chronicle
THE first image is instantly sobering: The body of an 18-year-old college freshman, skin scrawled with felt-tip marker obscenities, soaked sweat shirt emblazoned with the Greek symbols of his new fraternity, lying lifeless on the hard wooden floor of a garage apartment.
Then, a photo like so many that casually paper MySpace pages these days. Phanta "Jack" Phoummarath alive, smiling with friends, sporting a badge of college-age coolness: a full bottle of Crown Royal.
The searing juxtaposition opens an anti-hazing video, entitled Enough is Enough, produced as part of a settlement in the 2005 drinking death of the University of Texas student from Houston. Jack drank himself to death during a fraternity initiation party, ending up with a blood-alcohol level at least five times Texas' legal driving limit.
The educational video is directed at students who are members of or considering membership in a fraternity or sorority. But it's a must-see for any parent preparing to send a son or daughter off to college in the coming days.
Videos, even one as powerful and succinct as this, have only so much impact on college-age students intoxicated with newfound independence and that inextinguishable sense of immortality we all have when we're young.
Parents can add to the impact and increase the chances that their kid will take the issue seriously. Watch the video — www.inmemoryofjack.com — and educate yourself on hazing culture, laws, consequences and recent crackdowns by universities that have historically let the behavior slide.
Graphic photos
Part of what makes the video so powerful is the graphic photos and seemingly remorseful testimonials from Jack's fraternity members, some of the same guys who stymied the investigation early on by trying to destroy evidence and providing misleading information.
Chan, Pulukuri and another member, Andrew Nguyen, pleaded no contest to hazing charges in September. They were ordered to participate in the video as part of conditions in the Phoummarath family's $4.2 million settlement in a lawsuit against the members and the fraternity.
Thanks to pictures that surfaced later in the investigation from a fraternity little sister, we see Jack, passed out, his limp, drunk body being dragged up the stairs of the fraternity's off-campus garage apartment. We see him later, still unconscious and left to die.
We hear the 911 call his fraternity brothers placed way too late, the next afternoon, after Jack was already dead. We see Jack in his casket, head shaved, face still stained from the dark permanent marker his brothers used to draw on his body after he passed out.