Kenneka was at a party at the hotel where liquor was available.  Documents released last week by Rosemont police show that Kenneka had drunk heavily at the party before she wandered away from a hallway and ended up in an unused kitchen on another floor. Her friends told police they saw Kenneka drink cognac. The Cook County medical examiner's office said her blood-alcohol content was 0.112, above the legal limit for driving.
Surveillance camera video that shows Kenneka getting off an elevator, staggering alone down a hallway and then stumbling into a deserted kitchen is troubling to watch. It was easier to believe that someone had accosted her in the kitchen and tossed her into the freezer.
18-year old LSU Student Dies from possible alcohol poisoning after possible fraternity hazing incident
September  15, 2017 — Maxwell Gruver, an LSU freshman pledging the fraternity Phi Delta Theta, died Thursday in what authorities are investigating as a hazing incident.  An autopsy of the LSU freshman showed that the 18-year-old had a highly elevated blood-alcohol level, according to East Baton Rouge Coroner.
Maxwell Gruver, of Roswell, Georgia, was a pre-Mass Communications major at LSU and his grandfather said he had recently been successful writing, getting articles published locally in his senior year of high school.
Sherman man charged with manslaughter for providing alcohol in connection with 15-year old teen's death
August 10, 2017 — SHERMAN, Texas (KXII) — Sherman police say a man was arrested for manslaughter after a teen girl died from alcohol poisoning two months ago.Kayla Youngs was a typical teenage girl who liked to take selfies and hang out with friends.
On June 11th, Kayla went to spend the night at a friends house in Sherman. 
Police say the girl's dad, William Wheeler, bought them vodka and Fireball.  "I know he didn't pour it down her throat," her uncle John Baker said. "She wasn't a perfect angel but you don't give alcohol to minors. That is why there is a law against it."
Investigators say the girls got drunk and fell asleep but Kayla never woke up.  "It is just unbelievable," Baker said. "You are not supposed to lose a 15-year-old girl."  A toxicology report shows Kayla had a blood alcohol level of .44.
Autopsy: Texas A&M fraternity member died of alcohol, drugs at party in December 2016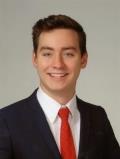 July 11, 2017 — AAS — Autopsy results show a Texas A&M University student whose body was found last year at his fraternity house died of an accidental drug and alcohol overdose. The Brazos County Sheriff's Office says Sigma Phi Epsilon member Matthew Hayes of Beaumont was discovered unresponsive Dec. 6 in his bedroom.
The Travis County Medical Examiner's Office on Monday said the 20-year-old sophomore died of a lethal mixture of alcohol and drugs, including hydrocodone. The death was ruled accidental.  Authorities say Hayes attended a formal event the night of Dec. 5 in Bryan, then returned to the fraternity house in College Station. Other members believed Hayes was asleep the next day until he missed an afternoon function and his body was found.
Teen dies during high school graduation trip to Cuba organized by Toronto-based S-Trip tour company
July 11, 2017 — CBC NEWS — An 18-year-old student from Belleville, Canada. has died during a high school graduation trip to Cuba organized by S-Trip, a Toronto-based travel agency that specializes in young adult vacations.
Alex Sagriff was a student at St. Theresa Catholic Secondary School in Belleville. She had been vacationing in Varadero with other graduating students when she was found dead, her uncle confirmed with CBC Toronto.
S-Trip refused to comment when CBC News approached the company at its Toronto offices, but in a letter sent out to parents and guardians of students on the trip, it said staff were contacted at 9:30 p.m. on July 6 about a medical emergency.
CBC's Marketplace investigated S-Trip in the episode "Grad trips gone wild: Investigating S-Trip holidays." The report uncovered underage binge drinking and hard partying. The staff — sometimes only a few years older than the students themselves — didn't do much to stop the party.  In response to the Marketplace investigation, the company said it was reviewing its policies, doubling the amount of training required by staff and doubling the number of staff for its summer 2017 trips.
19 year old Penn State student dies from alcohol poisoning, fall; fraternity members arrested
May 5, 2017 – LA Times — A Penn State University fraternity pledge had toxic levels of alcohol in his body and was badly injured in a series of falls, authorities said Friday in announcing criminal charges for his death against 18 members of the organization and the fraternity itself.  Investigation found that his friends failed to get help for 19-year-old Timothy Piazza before his death in February. The grand jury said their actions in some cases may have worsened his injuries.  Piazza, from Lebanon, N.J., died Feb. 4 at Hershey Medical Center.
Eight of the fraternity brothers and the chapter itself were charged with involuntary manslaughter. Other charges include aggravated and simple assault, evidence tampering, alcohol-related violations and hazing.  Miller said doctors estimate Piazza had a blood-alcohol content of nearly 0.40 the night of the pledge ceremony, a dangerously high level.  The grand jury said the fraternity was heavily stocked with booze for the Feb. 2 ceremony at which Piazza, a sophomore engineering student, and 13 others accepted pledge bids. The pledges were pressured to run a "gauntlet" of drinking stations that required them to chug vodka, shotgun beers and drink wine, according to the grand jury.
Piazza fell down a long set of steps that night, and fell several other times, injuring his head, Miller said. The next morning he fell down the same steps a second time, and was unconscious when help was finally summoned.  He was subsequently found at the bottom of the steps after apparently falling face-first. Four brothers carried his limp body back upstairs, where some poured liquid on him, and another slapped him in the face, the jury said. Fraternity members put a backpack containing textbooks on him so he would not suffocate on his own vomit, the jury wrote.
Piazza tried to get up around 3:20 a.m., but fell backward and hit his head on the wood floor, the report said. He fell onto a stone floor at 5 a.m. and was last caught on video after 7 a.m. He was discovered in the basement about 10 a.m.
During the next 40 minutes, fraternity brothers shook him, tried to prop him up, covered him with a blanket, wiped his face and tried to dress him before one of them finally called 911, the jury said. The eight defendants facing more serious charges were scheduled to appear before a judge later Friday to be arraigned and have bail set. That will occur for the other defendants next week, Miller said. Five of them face only a single count each of evidence tampering.
Indiana father charged with supplying alcohol at underage party where 20-year-old died
March 7, 2017 — WOODBURN, Ind. (WANE)  — A man who police said supplied alcohol to minors at a party where a 20-year-old died has been charged 10 months after the fact.  Rex A. Moore, 45, faces a single felony charge of furnishing alcohol to minors, the fallout from a May 25 underage party at Moore's Woodburn property where a a 20-year-old man died in a rollover crash in a field.
Police and medics were called just before 2 a.m. May 26 to a property on a report of a vehicle crash there. Responders arrived to find remnants of an underage drinking party, with empty alcoholic beverage containers and some minors still left behind.
In a field, a tipped Jeep was found, with 20-year-old Casey J. Sanders killed. Investigators said Sanders was the passenger in a Jeep that was doing doughnuts in the field. Its driver – Jeremy L. Steinmetz – was convicted in December of causing death when operating a motor vehicle while intoxicated.
While police investigated, they learned the crash was part of a party that witnesses said was attended by 40-80 minors at any given time during the night, according to a probable cause affidavit. Officers found two beer pong tables and plastic cups lying on the tables, and witnesses said the minors were drinking from "beer cans, liquor bottles, or water bottles that contained liquor," the affidavit said.  Several witnesses told police that Moore had been at the bonfire throughout the night and while underage drinking was happening. A spotlight was also set up to illuminate the party and beer pong table area, the affidavit said.
Police noted in the affidavit that the party stretched for hours into the night and party-goers had vehicles parked throughout the property. Police found that Moore transported guests back to the bonfire on a utility vehicle, the affidavit said.
Moore also reportedly told two minors to leave the property before police arrived at the crash, knowing one was intoxicated, and hid the minors to prevent police from finding them, according to the affidavit.  "The defendant did nothing to terminate the party and the defendant knowing or intentionally allowed for the continued usage of the land for this illegal consumption by minors," the affidavit reads. Investigators believe Sanders life would have been spared if not for the party, the affidavit details.
Sources close to the case told NewsChannel 15 that Moore's son was also charged with furnishing alcohol to minors, but he's being charged as a juvenile. Authorities could not confirm the charge against Moore's son because it's a juvenile case. Moore's son was 17 years old at the time of the party last May.
College freshman, 18, found dead from alcohol poisoning in dorm room after a night of binge-drinking

February 10, 2017 —  Dailymail.com — Erica Buschick relished being a student at Miami University in Ohio, so much so that in her final Facebook post in late November, the 18-year-old gushingly wrote: 'I wanna go to college for the rest of my life.'  Two months to the day after posting the effusive status update, the young woman was discovered dead in her dormitory room at Morris Hall on campus after a night of what university police have described as 'high-risk alcohol consumption'.
Buschick was found lying unresponsive on a bean bag chair in her room at Morris Hall dormitory on campus in Oxford, Ohio, on the morning of January 20.  Buschick, a native of Gurnee, Illinois, had just returned to college on the evening of January 19 after spending her winter break at home.
By 10 pm that night, according to the incident report released to the college newspaper The Miami Student, the freshman and her roommate began drinking alcohol, polishing off two bottles of champagne between the two of them.
The 25-page report states that Buschick and the other student then filled an empty bottle of Dasani water about halfway with vodka and made their way to a house party at a friend's apartment off campus.
Silent killer: According to a police report, Erica and her roommate had polished off two bottles of champagne between the two of them, followed by half a bottle of vodka and additional vodka shots at a house party.   By 10:45 pm, Buschick and her friend drank all of the vodka from the plastic bottle, and their friends then brought out another large bottle of vodka. After 'pregaming' with the vodka, the group headed to a local bar to continue partying. On the walk over, the report states that Buschick fell and was later deemed too drunk to enter the drinking establishment.
A friend then called the girl's roommate, telling her that Buschick needed to be taken home.  Buschick and her roommate eventually got into a cab together and headed back to their dormitory, arriving there sometime after midnight.  The taxi driver who took the two apparently inebriated women to Morris Hall would later tell police that upon exiting the car, Buschick collapsed to the ground face first, leaving her with multiple scrapes.
The 18-year-old was unable to walk without assistance, so her roommate asked the taxi driver to help her to their second-floor room.  Concerned that Buschick might fall again and hit her head, the cabbie said he laid her down on a bean bag chair and told her roommate to look after her.   The roommate fell asleep at around 1am, but not before snapping a photo of Buschick on the bean bag chair, which she posted onto an Instagram account. Police would later delete the image.
Student Found Dead At OSU Fraternity House
Nov. 12, 2016 — STILLWATER, Oklahoma (News9.com) — A student was found dead Saturday inside an Oklahoma State University fraternity house, police said.  About 1:30 p.m., police were called to the Sigma Chi house, 1101 W University Ave., in reference to an unresponsive person.
Police found  a 20 year old man of Bedford, Texas, dead inside his bedroom.  Cavazos was a member of the fraternity.  Friends told police they called 911 after finding Cavazos in his bed and unresponsive.
Alcohol poisoning suspected in death of Seattle Green River College student, 17, from China
February 26, 2016 — Seattle Times — Auburn police are investigating the death last week of a 17-year-old Green River College student from China, and evidence suggests he died of alcohol poisoning, Auburn police say.  The student, Yang Chen, died Feb. 19 at a house near the college that he was renting with several other Chinese students, said police.
Stocker said there was evidence that the students were drinking heavily at the time of Chen's death.  Because supplying alcohol to a minor is a crime, police are trying to determine where the alcohol came from, police said. He said there is no evidence of foul play.
Green River College has one of the largest international student enrollments of any of the state's community colleges. Representatives of the Auburn school make visits to China to recruit students, promoting the school as an economical way to learn English and gain admission to a four-year American university.
 22-year old California student dies from rooftop fall after fraternity holiday party
December 21, 2015 — BERKELEY (KRON-TV/BayAreaNewsGroup) — A 22-year old man who died after plummeting about 30 feet from the roof of a fraternity house last week had been found alive after his fall, but the people who discovered him didn't know he'd fallen and didn't call for an ambulance, his sister said late Tuesday.  Instead, thinking he was just drunk during a Christmas party, they helped him inside, where he lay down. The next morning he was dead.
Berkeley police said he has been identified as 22-year-old Jeffrey Thomas Engler of San Leandro.  Police responded to the suspicious death at about 7:30 a.m. at the fraternity, Berkeley police said. The alumnus was found unresponsive and pronounced dead.  Engler was  a member of Pi Kappa Phi, but did not live at the house.
Jeff Engler was alone when he fell sometime Friday night, Caity Engler told this newspaper. While some people attending a party at the Pi Kappa Phi house knew he'd gone to the roof, those who found him on the ground didn't know what had happened, she said. "There was a disconnect."  Sharing information she said Berkeley Police provided her family, Caity Engler said her brother was conscious and spoke with friends after his fall.
Jeff Engler's death was the third attributed to alcohol in the past 13 months in a neighbourhood near Cal's Memorial Stadium, dominated by fraternity and sorority houses.
Pi Kappa Phi, the school's third oldest fraternity, has a troubled past. News reports show it was suspended for a year in 2005 as part of a deal with the university after three members hazed a pledge by shooting him 30 times with a pellet gun. At the time of the suspension it was also being investigated for allegedly having served alcohol to minors.
Two others have died in the same neighborhood in incidents where alcohol was involved since November of last year. A 20-year-old UC Davis student, Vaibhev Loomba, died of alcohol poisoning on Nov. 9, 2014. His body was found in front of Zeta Psi fraternity.  Apoorve Agarwal, a student from San Ramon, died of head trauma on Dec. 20, 2014, after apparently falling down a brick staircase at a residence on Piedmont Avenue. An autopsy showed he had a blood alcohol content of .31 percent.
Police Suspect Alcohol Poisoning Led to Seminole, Texas Teen's Death in December 2016

December 16, 2016 -SEMINOLE, TX (KWES) –  A Seminole teenager was found unresponsive after a weekend house party and later pronounced dead, officials said.  Matthew Flores, 19, attended an "underage drinking party" Friday night in the 200 block of SW 23rd and was "likely killed by alcohol poisoning," according to Seminole Police.   Officers and paramedics were called to the scene around 4 a.m. on Saturday, he said.
Boston University fraternity, former members sued by parents of 18-year old student's death in 2013

May 18, 2015 — Boston Globe —The parents of an 18-year-old  Boston University freshman who died in 2013 after becoming intoxicated at a fraternity pledge party are now suing the fraternity and three members of the organization in federal court for the wrongful death of the student.  Anthony Barksdale II wanted to join the Sigma Alpha Mu fraternity's chapter at Boston University.
Barksdale, who was 18, was allegedly handed a 1.5-liter bottle of vodka, "was an inexperienced drinker and quickly became severely intoxicated as he tried to drink the contents of the handle during the party,'' the family alleged in the lawsuit.  Fraternity members recognized that Barksdale was drunk and carried him outside the apartment but no one sought emergency help "even though he was then in their care and unable to care for himself.''  At that point, the fraternity brothers brought him back inside and put him on a couch, the lawsuit alleges, but no one called for emergency aid. Around 11:45 p.m., Barksdale's college roommate saw him vomit — and it was at that point that partygoers recognized he was in need of medical attention and called 911, the lawsuit alleges.
Someone at the party performed CPR on Barksdale, who regained both consciousness and a pulse, and began to vomit again, lost his pulse, and stopped breathing, according to the lawsuit.  When Boston EMS arrived at 12:01 a.m., they tried to revive him, but were unable to do so and rushed him to Saint Elizabeth's Medical Center where he was pronounced dead shortly after his arrival on March 2, 2013.
An autopsy found his blood alcohol level was .33 percent, more than four times the .08 legal limit for drunken driving.  The lawsuit stated that the fraternity held the party without notifying the university because they knew underage people would be attending. People were charged $5 per red plastic cup, according to the lawsuit.  Following Barksdale's death, BU administrators banned the fraternity from having ties to the university, the Globe has reported.
22 Ex-Frat Members Sentenced In Illinois Alcohol-Related Hazing Death of Freshman Student

May. 12, 2015 — BuzzFeed News — When 22 former members of a fraternity at Northern Illinois University were sentenced last week in the hazing death of 19-year-old freshman David Bogenberger.   In what is being called the largest hazing prosecution in U.S. history, 22 former members of the Pi Kappa Alpha fraternity were sentenced on May 8 for their roles in the 2012 hazing death of Ruth Bogenberger's son.
David Bogenberger was found dead at the off-campus fraternity the morning after he was forced to consume excessive amounts of alcohol within a short span of time at an unsanctioned party — "Mom's and Dad's Night" — on Nov. 1, 2012. His blood-alcohol content was 0.351%, or four times higher than the legal limit of .08, authorities said.
Five ex-frat members were sentenced to 24 months of probation, fined $1,000, and 100 hours of community service. Seventeen others pleaded guilty to misdemeanor charges and were sentenced to two years of court supervision, fined $500,  100 hours of community service.
Last year, Bogenberger's parents filed a lawsuit against the NIU Pi Kappa Alpha and more than 45 people who participated in the party.  The civil lawsuit was dismissed because neither the hosts, nor the national fraternity, could not be held liable for the alcohol, the Chicago Tribune reported.
20-year-old New York college student dies from apparent alcohol poisoning while away at college
RYE, N.Y. (CBSNewYork) — Marisa Curlen of Westchester County was just starting out in life, but one night at college changed all of that – permanently.  Curlen, 20, was found dead early Friday in her dormitory room at James Madison University in Harrisonburg, Virginia. An autopsy was pending Friday night, but the cause appeared to be alcohol poisoning.
Indeed, the news hit like a body blow.  Not only was Curlen, a Rye High School graduate, found dead away at college, but she was the third death this year from the Rye High School class of 2013 alone.  Curlen was a bright-eyed athlete — a volleyball player. The very notion that she would die in such a fashion in her sophomore year — and within months of the deaths of two other classmates who succumbed to drug overdoses – had some Rye residents taking serious stock.
19-year-old University of Georgia student dies of alcohol poisoning in back seat of car in parking garage
January 18, 2015 -ATHENS — University of Georgia students, and friends of Michael McClary, 19,  are grieving.  A toxicology report and autopsy determine he died of alcohol poisoning.    Friends spoke warmly of the 19 year old they called "Big Mike," who always made them laugh.
He died in the back seat of a 2002 Lincoln Continental, in UGA's East Campus Parking Deck early Saturday morning, some time after others drove him there from a party they attended Friday night.  The first officer on the scene said he noticed a strong odor of alcohol on McClary, and McClary had been vomiting.
18-year-old Arizona State University student dies from fall after drinking at party, 1 student arrested
November 21, 2014 — An Arizona State University student was sentenced to 18 months probation and a 45-day deferred jail sentence for his role in providing alcohol at a party where an ASU student drank and later died when she fell from a Tempe balcony.
Naomi McClendon, 18, died as a result of the fall.  David Siegal, 20, was one of two ASU students to face criminal charges related to the alcohol provided at a March party attended by McClendon.  She was served vodka at the party and died early March 30 after a fall at another apartment complex.
Siegal and Matthew Farberov, 20, were indicted after an Arizona Department of Liquor Licenses and Control investigation of a party held on March 29, 2014 by members of decertified ASU fraternity Alpha Epsilon Pi. The investigation concluded that there was no oversight at the Tempe party to determine if people were 21 or older before they were served vodka, according to a report.
University of Albany 19-year-old students dies from alcohol poisoning, 4 others taken to hospital
November 19, 2014 — A 19-year-old University at Albany sophomore died Monday at Albany Medical Center Hospital, Albany police said.  Trevor Duffy of the Bronx and four fellow students were rushed to the hospital early Sunday after overdosing on alcohol at a party on Hamilton Street, police said. The other four, all also 19, were treated and released.
However, a number of students at the school say underground fraternities exist outside of the campus, adding that the biggest draw is to hold parties unregulated by the college's eye and that 461 Hamilton Street was known in the underground party scene. Those students who say they exist also say the appeal of an underground frat is that it does not have to apply with school codes like no hazing, GPA minimums, or volunteering–often known as a front for those who like to party.
A Saturday night party in Pine Hills turned deadly.  The area in Pine Hills has been quiet since the St. Patrick's Day kegs-and-eggs melee in 2011, Krokoff said.   Each year, nearly 2,000 college students between the ages of 18 and 24 die from alcohol-related unintentional injuries, according to the National Institute on Alcohol Abuse and Alcoholism.
Rugers student's death confirmed alcohol-poisoning following frat-house party, says medical examiner
Oct. 29, 2014 — NEW BRUNSWICK, NJ – Caitlyn Kovacs, the 19-year-old Rutgers University sophomore whose death in September touched off a county investigation, died of alcohol poisoning, authorities said on Monday.
Kovacs died from "acute ethanol toxicity" and the manner of death was accidental, according to Middlesex County Prosecutor Andrew C. Carey, who cited a county medical examiner's report.   Friends took Kovacs, a Monmouth Junction resident, to a hospital about 3 a.m. Sept. 21 after she appeared to be in distress during a party at the Delta Kappa Epsilon fraternity house on College Avenue.  She was pronounced dead at Robert Wood Johnson University Hospital in New Brunswick.
18-year-old Texas Tech University student found dead from apparent alcohol poisoning in Lubbock house
UPDATE:  04/20/15 — There's not enough evidence to justify an indictment.  That's what Lubbock's grand jury concluded last week in the death investigation of Dalton Debrick who was an incoming Texas Tech student when he died before the start of the fall semester.  The victim's mother, Debbie Debrick, says while no one is facing criminal hazing charges in her son's death misdemeanor charges could still be filed for providing alcohol to a minor.
August 24, 2014 – Lubbock Avalanche Journal –– Dalton Debrick's body was cold to the touch nine hours after Lubbock police responded to a noise complaint at the 36th Street home where he was found.  A caller who found Debrick reported the 18-year-old Texas Tech freshman had been at a party Saturday night. The caller said he wasn't sure how much Debrick had drank, the records show.
According to a call sheet, police responded to a noise complaint at the same residence several hours earlier at around midnight.  "Residents were advised about the noise ordinance violation and no further action was taken by police at that time," according to a statement from Lubbock police Sgt. Jason Lewis.   "This bright and wonderful young man lost his life unexpected over the weekend while starting his first days as a grown up and a college student," his godmother, Laura Surles, posted online. "Dalton was my godson, but he was everyone's friend.
Michigan State freshman who died in August had a BAC of .415 percent — 5 times legal limit
EAST LANSING — A 19-year-old Michigan State University freshman from China had a blood-alcohol level of 0.415 percent when she died in August, more than five times the legal limit, East Lansing police said today.
Jiayi Dai's death Aug. 23 at an off-campus apartment was caused by acute alcohol intoxication and was ruled accidental, East Lansing police said in a statement. No charges will be filed.
Alcohol overdose suspected in Winchester teen's death
February 20, 2014  — A young Winchester, TN teen is dead and another has been arrested in an alcohol-related incident, while two adults are being questioned, according to police.  According to Winchester Police, a police officer observed a vehicle pull into a motel parking lot, the officer found an 18-year-old Michael Gates of Winchester unconscious and not breathing.  The male was transported to the Winchester hospital and then transported to Vanderbilt University Medical Center where he reportedly died of a suspected alcohol overdose.
A second 19-year-old teenager who was also in the vehicle, was also found to be in need of medical help and transported to a local hospital for treatment.  According to hospital officials, he is listed in stable condition.  A third teenager was arrested for underage consumption.  A 27-year-old female and a 32-year-old male in the car with the teenagers at the time are persons of interest in the ongoing investigation.
Univ. Southern California Student Found Dead Days After Party; roommates found him in his bedroom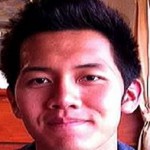 Tuesday, Oct 29, 2013 —  A University of Southern California student who was found dead by his roommates Oct. 27, 2013 may have died from alcohol poisoning just as school officials cracked down on student partying.  Thu Yain Kyaw, a sophomore from Singapore had not been seen for a few days after a party at his home just blocks from USC's South Los Angeles campus, according to the Los Angeles Police Department.  No one checked Kyaw's room until Sunday, when his roommates found their friend dead.
The Los Angeles County Coroner has not yet performed an autopsy but the LAPD is investigating Kyaw's preliminary cause of death as "acute alcohol toxicity."  The death comes in the wake of a university-issued ban on weekday fraternity parties following a series of alcohol-related injuries. Kyaw did not die at a fraternity party.  A letter from the assistant dean for Student Affairs called Oct. 12 "the worst weekend of the semester" after seven people were taken to the hospital for drinking too much alcohol. One girl suffered a head injury after falling from a table at a Sigma Alpha Epsilon party.
Student groups were scheduled to meet with administrators Tuesday to talk about alcohol on campus.
Villanova college student's deadly night of drinking
October 31, 2013 — VILLANOVA Kinara Patel's drinking binge began and ended in a Villanova University dorm room.   Radnor police say that three days after returning to Villanova in August for her sophomore year, the 18-year-old from Hackensack, N.J., started drinking in Sullivan Hall, one of the largest dorms on campus, and then to a local pub.
Patel was found unresponsive just before 10 a.m. the next day. The Delaware County medical examiner said she died of acute alcohol poisoning.   A Villanova spokesman called Patel's death "heartbreaking." Although her companions told police that Patel never appeared dangerously drunk, authorities maintain that the alcohol splurge lasted for hours.
Patel, a business major, was a former prep-school student.  At Villanova, classes started Aug. 26, a Monday, and by that Wednesday, Patel and her friends were in full party mode, police said.   After drinking in the dorm, Patel used a fake driver's license to get into Maloney's, a Villanova hangout, according to police. She was there from midnight to 2 a.m.
The bar has a history of serving minors, according to authorities. Lower Merion police arrested people for underage drinking or providing false IDs in November 2012, February 2013, and September 2013, police said.  And the state police Bureau of Liquor Control Enforcement cited the bar in June 2012 and July 2013 for serving underage drinkers.  "All the Villanova students, they're at the bars and they've got very good IDs out there now," police said.
Authorities have not released her blood-alcohol content, but the autopsy report says the 5-foot-2 Patel ingested a lethal quantity of ethanol.  Police said they believed the drinking continued once the group got back to Villanova. They don't know for how long, but at 9:50 a.m., Patel was found dead.  Lower Merion Superintendent Michael J. McGrath said, "We constantly have complaints in Bryn Mawr regarding the bars, whether it be underage drinking or public drunkenness."
4 students charged with procuring alcohol for minor after University of Nebraska-Lincoln freshman's death

Police arrested Vance Heyer, 21, who is the FarmHouse chapter vice president; Thomas Trueblood, 19, Cory Foland, 21, and Ross Reynolds, 22.  All four were charged with procuring alcohol for a minor resulting in injury or death, a felony. The FarmHouse fraternity is immediately, and indefinitely, suspended.
According to a police report, about 80 people attended the party at the off-campus house. Trueblood made the arrangements, police said. He found friends who would host the party at their house, and he asked Foland, Reynolds and Heyer to buy the alcohol. They bought whiskey, vodka and a keg and two cases of beer. Fraternity members told police they saw Real becoming intoxicated at the party. He fell over and passed out about 12:30 a.m.
Indiana man bought teen booze before alcohol poisoning death; 18 year old had BAC 5 times legal limit
08/29/2014 — WSBT-TV News —- Police say a St. Joseph County, Indiana teenager's blood alcohol content was more than five times the legal driving limit when he died. The toxicology report for 18-year-old Andrew "AJ" Tarquino reportedly says his BAC was 0.4%, prompting a coroner to rule he died from alcohol poisoning. Friday, prosecutors charged the man who admitted he bought that alcohol.
Tarquino graduated from Michigan City High School in the spring and was part of Michigan City's Police Explorers program.    Instead, officers are now investigating his death. First responders found Tarquino lying on the back of a flatbed trailer August 10 at 8:30 a.m. According to court documents, they also found empty beer bottles and an empty vodka bottle in the yard off Timothy Road near New Carlisle.
Court documents also say Eddy admitted he bought that alcohol and watched Tarquino and other teens drink it as the group sat around a fire pit. At some point, Eddy said he saw Tarquino pass out and begin vomiting.  According to investigators, Eddy and others carried Tarquino to the trailer to sleep it off but no one checked on him until the next morning.
Officers arrested Eddy in LaPorte Friday and booked him into the St. Joseph County jail around 12:45 EDT. He posted $1,000 bail and bonded out at 1 p.m.
16-year-old Georgia teen dies of alcohol poisoning, adult charged with providing alcohol
July 24, 2013 – WOODSTOCK, Ga. — A 16-year-old Cherokee County boy was found dead Friday morning and police suspect alcohol is to blame.  A warrant has been issued for the arrest of a Kennesaw man who allegedly served alcohol to underage guests, a decision authorities said contributed to the death of a Woodstock teen.
While Kennesaw police do not know how 20-year-old Kyle Walker "came in possession of the alcoholic beverages," they said he provided vodka and rum to Alexsander Fraire, and encouraged "the chugging of these beverages" during a July 11 party at his residence.  Fraire is the 16-year-old Woodstock boy was found dead at a Towne Lake apartment complex on July 12.
"Based on testimony from friends, before Fraire left, (he) was vomiting, unable to walk or talk and had labored breathing," police said in the warrant. "The subject had to be carried to the vehicle."  Around 7:30 a.m. July 12, detectives with the Cherokee Sheriff's Office responded to a call at the Terraces at Towne Lake Apartments on Towne Lake Hills South Drive, where Fraire was found unresponsive, Cherokee sheriff's Lt. Jay Baker said at the time.
"Based on the investigation of the Cherokee County Sheriff's Office," Kennesaw authorities said in the Cobb arrest warrant, "it is believed the consumption of alcohol was a contributing factor in the death of the juvenile."  Walker faces multiple charges, including three counts of furnishing alcoholic beverages to persons under 21, one count of alcohol possession and one count of reckless conduct.
Autospy shows Arkansas 15-year-old teen died of alcohol poisoning;  lab says teen's BAC was 0.37; adults arrested
April 28, 2013 – HUNTSVILLE, Ark. —An autopsy report released shows a Huntsville teen died of acute alcohol poisoning earlier this spring.  Andrea Correno is the third Huntsville High School student to die in the last three months. The Crimes Against Children division with the Arkansas State Police are now helping with the investigation
Andrea Correno was found not breathing at a friend's house April 28. The toxicology report released by the Arkansas State Crime Lab shows Correno's blood alcohol content was 0.37 – a fatal amount.  No other drugs were detected.
Two men, 24-year-old Michael Alan Brockelsby and 20-year-old Cordell Lee Ashby have been charged with furnishing alcohol to a minor and contributing to the delinquency of a minor.  The two have also been charged with obstructing governmental operations because they tried to cover up their involvement.
19-year-old Univ. Florida freshman from Tampa found dead by friends in at Spring Break Beach condo
March 11, 2011 — TAMPA, FL — Molly Ammon got great grades, went on mission trips and baked for classmates' birthdays. Friends remember her hearty laugh. Her mother can hardly recall fighting with her 19-year-old daughter.  Still, Angie Ammon worried. She knew her underage daughter drank alcohol at parties.
Molly Ammon was found dead Sunday morning after a night drinking with friends at a Madeira Beach condominium, where the University of Florida freshman was spending a spring break weekend.   The autopsy, released found Ammon had a blood alcohol concentration of more than 0.40 — five times the legal limit for impairment in the state of Florida.  The Pinellas County Sheriff's Office reported that Ammon's friends said she had been drinking beer, liquor and mixed drinks on the night before her death.
They took her to bed because she was having problems walking, according to the report. She was found dead the next morning.  "I think society has taught kids so well to not drink and drive," Angie Ammon said Monday night, huddled in a blanket on a couch in her Beach Park home. "But they don't realize that it can be dangerous to drink and stay at home."
Parents of student, 19, who 'died after downing up to 17 vodkas at binge-drinking party' sue fraternity and bar
March 2012 — Waco, TX —   The parents of a 19-year-old college student who died after a night of heavy drinking at a fraternity party are suing the Greek organization, as well as the bar where their teenage daughter was allegedly served drink after drink.  Megan Helal, who was a student at Navarro College, was attending a Sigma Chi fraternity party with her boyfriend at Baylor University in 2010.
She was said to have consumed between 10 to 17 vodka drinks within two hours, despite being underage and visibly drunk.  Her heart stopped the next morning, and she died from arrhythmia, according to the autopsy report.
The lawsuit also alleges that Ms Helal's Sigma Chi boyfriend and the owners and employees of the bar are responsible.  During the party in March 2010, the family alleges that their daughter was continuously served vodka at Mynar Bar in West, Texas, despite the fact that she was underage and that she appeared visibly drunk.
'Clearly, the bar didn't monitor what was going on inside,' Linda Turley, the family's attorney, said.  'They didn't know who the liquor was being served to. They just kept track of how much they served.'   She added: 'In addition, they allowed the fraternity to set up bottle service in a little room where the drinking was going on.'
Arrest warrants were originally issued for Mynar Bar's owner – 66-yearold Linda McWilliams, as well as the two bartenders – Amy Free, 35, and Carol Baker, 45 after Ms Helal's death.
17-year-old California teen's death caused by alcohol poisoning; parents launch educational campaign
Dec. 20, 2009 — Redding, CA — Shelby Lyn Allen, the 17-year-old girl found dead last month at a neighbor's home, died of alcohol poisoning after several hours of heavy drinking, according to a Shasta County, California Coroner's Office report.  Allen's blood alcohol level was 0.33 percent, according to the report.
At 1 a.m. Dec. 20, Shelby Allen, a Foothill High School junior, went with a 16-year-old friend to the house between Redding and Bella Vista where they met a third friend, age 14, according to the coroner's report.  Wally Liberman, a veterinarian who owns the house with his wife, Debra, warned the girls before he went to bed that there was to be no drinking, the report states.
The three girls started drinking alcohol after everyone else in the house was asleep. All told, there were six people in the house aside from the three girls.  Shelby Allen had 16 or 17 straight shots of vodka, one of the girls said in the report. Allen was 5 feet 6 inches tall and weighed 107 pounds.
By 5 a.m., Shelby Allen was so ill one of the girls led her downstairs to a bathroom and propped her up next to the toilet so she would not choke if she got sick, according to the report.  The girl left Allen in the bathroom and went to bed. Allen was still propped up against the toilet at 8:30 a.m. when the girl went back to check on her. She called Liberman, who was working nearby. He arrived within five minutes and began CPR.
Teen Found Dead In Bathroom After Drinking 15 Shots
March 6, 2017 — UPDATED — The parents of a 17-year-old girl have issued a warning after their daughter died from a night of heavy drinking.  High school honors student Shelby Allen asked her parents in December 2008 if she could spend the night at her friend Alyssa's house, reports Good Housekeeping. Her mother, Debbie had a reputation in the community of Redding, California, for being one of the "stricter moms." Debbie had a long career in law enforcement and was always careful to keep her children safe.
She figured that there wouldn't be any problems letting Shelby have a sleepover at her best friend's house.
But Debbie did not know Shelby wouldn't be at Alyssa's house at all that night. The teen received a text from another girl, Jane, asking if she and Alyssa would want to come over and drink. Jane said both of her older sisters were home and would let them use the family's liquor cabinet.
Shelby and Alyssa accepted Jane's invitation. They began drinking at approximately 1 a.m. that night, after Jane's father turned in for the night.  That was when Shelby declared she was going to down 15 shots of vodka.  "I honestly don't know why she got that number in her head," said Alyssa. "Maybe she saw someone do it at a party. Shelby was an athlete; she had a competitive spirit. We all told her it was a bad idea, but she was determined to make that her goal."  After one bottle of vodka ran dry, she grabbed another. By 1:58 a.m., she reached her goal of 15 shots. She soon felt unwell, and Alyssa led her to the bathroom. Shelby began throwing up and passed out, propped up against the toilet.
The next morning, Alyssa awoke and ran to check on Shelby. When she entered the bathroom, it was a mess. Good Housekeeping reports that Shelby's head hung over the toilet bowl and that her face was streaked in blood. Alyssa suspects that Shelby must have slammed her head into the toilet while trying to vomit.  Shelby was rushed to the hospital, but it was too late. She was pronounced dead on arrival.
Shelby's parents attempted to file criminal charges against Jane's parents, but were unsuccessful. They then tried again, filing a charge of involuntary manslaughter against Jane. Debbie says she believes Jane's actions were criminally negligent and that she should have called 911 the moment Shelby began vomiting.
But, according to court documents, Jane was acquitted on all charges, saying that it was Shelby who was intent on drinking 15 shots of vodka.  "The trial court ruled [Jane and her family] did not owe, or did not breach, an independent duty to Shelby," the verdict reads.
Coroner: Massive Alcohol Poisoning Killed Turlock 16-year-old Teen Found in Park; BAC was .52
Dec. 28, 2007 — Trulock, CA — When the lifeless body of 16-year-old Julia Gonzalez was found by a passer-by in Pedretti Park in Trulock, California, her death was a mystery that captivated the public and the news media for more than three months. How did the attractive, petite young teenager die? When the coroner's office received the toxicology report. Gonzalez's blood-alcohol content at the time of her death was a whopping 0.52 — more than six times the legal limit for adult intoxication in California.  Julia Gonzalez died of acute alcohol poisoning.
"At 5 feet 2 inches tall and about 100 pounds, Julia would have had to drink the equivalent of one pint of 86-proof whiskey in an hour to register that high," Deputy Coroner Kristi Herr-Ah You told The Modesto Bee. "We're not saying that's what she drank, but that's what you'd have to drink at that weight to get to that level."
One pint of whiskey would be the equivalent of having 16 drinks in one hour.
Gonzalez, who lived with her grandmother, was last seen Dec. 29, 2007, leaving her house with friends who were apparently headed out to have a good time during the final few days of their Christmas break from school.  None of her friends, and no one else, are talking about what happened between the time Gonzalez left home at 7 p.m. and when her body was found at 5 a.m. the next morning.
Apparently, Julia's friends abandoned her in death on the night she died. That is why Julia Gonzalez died. When she got into trouble that night — drinking entirely too much, too quickly — and began to exhibit symptoms of acute alcohol poisoning, her friends did not call for help.
Alcohol caused 18-year-old Univ. of Colorado pledge's death; Coroner: blood-alcohol level 0.328
Monday, October 4, 2004 – Boulder, CO — Lynn Gordon "Gordie" Bailey Jr., would've had to drink the equivalent of almost a half a handle of whiskey — 17 shots — in 30 minutes during a fraternity function that resulted in his death, based on preliminary autopsy results.   The Boulder County coroner ruled the 18-year-old Chi Psi pledge died of alcohol poisoning in the fraternity house Sept. 17.   No drugs or foul play were involved. The coroner said Bailey's blood-alcohol level was 0.328 — below 0.40, typically considered the lethal threshold.
A coroner revealed that after Bailey had passed out, his fraternity brothers marked up his arms, legs and trunk with racial and sexual slurs, said the young man's father, Lynn Gordon Bailey.  "This reinforces the nearly unbearable pain of the whole thing," Bailey said. "Was he dying while they were writing that?"  Bailey said the phrasings on his son's body include "It sucks to be you," and "(Expletive) me." He also said the were also drawings of male genitalia on his son's body and the word "B***ch" on the fingers of his right hand.
When it became apparent that the 18-year-old was not breathing, and police were going to be called in to investigate, someone tried to wipe off the slurs that were written on his face with a felt-tip marker, police said.  Some local fraternity members have declined to cooperate with police and some have hired lawyers, which has impeded the investigation, Boulder police said.  CU's Chi Psi fraternity's was shut down this week at the request of the university.
Bailey and the other pledges had begun the evening Sept. 16 blindfolded and abandoned in the woods near Gold Hill. Police said the pledges were told to drink large amounts of Ten High whiskey and Carlo Rossi wine.   Later, when they were driven back to the fraternity house after midnight, Bailey had passed out. Fraternity tradition called for members to write on the body of any pledge who passed out without taking his shoes off, a police search warrant said.
The next morning Bailey was found face down on the floor, and could not be revived.   The coroner told Bailey's father that the alcohol had created a massive depressant that shut down his son's central nervous system.