MinorStingRecruitment-Flyer/Poster
Minor Sting Application (Word Doc)

The Greater Austin Underage Drinking Prevention Council is currently recruiting young people to assist in upcoming Minor Sting operations.
Minor sting operations are undercover enforcement operations which identify retail establishments that sell alcoholic beverages to minors.
If you are 18 years of age or under, and are interested in volunteering in a Minor Sting Operation with TABC watch this video to get a better understanding of what a Minor Sting Operation looks like.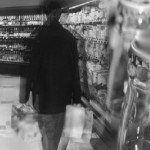 TO PARTICIPATE YOU MUST BE:
–   17 or 18 years of age;
–   appear youthful and have no facial hair;
–   have a parent sign an "Authorization Form"
–   have a valid/current Texas Drivers License or DPS issued Texas ID Card
–   have not been convicted of a crime related to alcoholic beverages; and
–   are willing and able to testify at a criminal and/or administrative proceeding.
* The Texas Alcoholic Beverage Commission has a minor recruitment and a parent
information video on minor sting operations at:
www.2young2drink.com (or tabc.state.tx.us)
Additional Information:
–   This is a Law Enforcement Operation
–   Minors will work under supervision of  Texas Peace Officers and TABC Agents
–   Parent or Guardian MUST sign a "Parent Authorization Form" and Minor MUST sign "Minor Information Sheet"
–   Parent and Minor must attend an orientation/training meeting
Fillout the attached Minor Sting Application and email to the address below and we will contact you:
terry.wilt@co.travis.tx.us