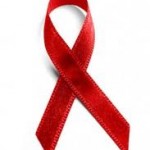 The Greater Austin Underage Drinking Prevention Council supports and participates RED RIBBON WEEK activities.
Red Ribbon Week—the last week in October, around back-to-school, home-coming and the holidays—is the week when schools around the country encourage young people to pledge to live a drug-free life.  Another supporter of Red Ribbon Week is MADD who knows that in order to prevent youth from drinking alcohol—the most commonly used drug by youth, more than all illegal drugs combined — that we must not only provide awareness to youth, but we must also equip parents to have the potentially lifesaving conversations about alcohol with their kids.
By engaging youth, parents and the community to collectively enforce 21 as the minimum drinking ageand zero tolerance of underage drinking, MADD is utilizing research-based environmental prevention strategies to reduce the deaths and injuries that are a result of this teen epidemic.