Retail Compliance Checks, or Minor sting operations, are undercover stings which identify bars, liquor stores and retail establishments (convenience stores) that routinely sell alcoholic beverages to minors.
According to GAUDPC, local sting operations found that approximately 1 in 5 establishments selling alcoholic beverages to minors. In the past 12 months that number has been increasing.
Usually following a minor sting and the clerk refuses to sell, the GAUDPC or the local agency will send a letter to the store owner or corporation and congratulates their clerk.
According to the Texas Alcoholic Beverage Commission, the use of minor sting operations in Texas has been a very valuable tool in addressing underage drinking. Working together with the Travis County Sheriff's Office, the Austin Police Department and other law enforcement agencies, TABC have been able to make a concerted effort to curb the availability of alcohol to minors.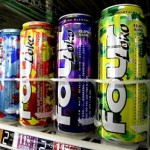 If you are 18 years of age or under, and are interested in volunteering in a Minor Sting Operation with TABC watch this video to get a better understanding of what a Minor Sting Operation looks like.  Travis County Sheriff's Minor Sting Application form.
Minors selected by the TABC or local law enforcement must apply, meet a list of requirements and be trained. Often the minors may receive an honorarium payment for their assistance. Written permission must be obtained from the parent before the minor may participate. Minors are youthful in appearance and never older than 18 years of age; generally 16 or 18 years old.  When working along side a TABC agent, true and valid identification is always carried, the minor's own driver's license or identification card. The minor is instructed not to lie about their age or coerce the sales clerk in any way. If the sales clerk asks to see an ID, the minor must provide their true and valid Texas ID.  If asked by a bartender or clerk their age, a TABC minor must be truthful.
Video of the transaction is sometime made by the minor or a law officer.  Minors are constantly in the presence of an agency, deputies or police officer during the sting operation.  If the minor makes a purchase, the beer is immediately given to an agent for evidence.
Although premises are usually selected at random, often a sting is conducted if local Law enforcement or TABC agents have complaints filed against and establishment or places which are "known" by the minors to sell alcohol.
According to TABC, licensed establishments whose owners and managers insist that their employees be seller-trained sell less frequently to minors. The agency encourages retailers to participate in seller training. Retailers are also encouraged to make age law and identification checks by clerks a high profile part of company policy. Signs should be prominently displayed that notify customers and serve as a constant reminder to clerks that age will be checked.
TABC conducts alcohol compliance checks in Austin over Spring break 2015 —  18 of 91 bars, nightclubs and convenience stores found in violation
March 25, 2015 — AUSTIN (KXAN) — When students were off for Spring Break this month, agents with the Texas Alcoholic Beverage Commission went to work to make sure people under 21 weren't able to buy alcohol.
Between March 9-20, the TABC's Field Operations Division conducted more than 900 stings at bars, clubs and other alcohol-selling establishments statewide. During the stings, TABC agents accompanied young-looking minors who attempted to purchase alcohol from each business.
Out of 91 Austin-area bars, nighclubs and convenience stores visited by TABC, 18 businesses were found to be in violation. Prior to the stings, each location was visited by TABC auditors, who made managers aware of the impending stings and offered training on best practices to avoid selling alcohol to minors.
"We want all Texans of legal drinking age to safely enjoy Spring Break," said Robert Saenz, TABC Chief of Field Operations. "However, underage drinking can lead to dangerous situations which could result in serious public safety concerns. We rely on all of our licensed sellers to help us uphold state law. Protect yourself, your business and your customers by ensuring you sell alcohol only to customers who are of legal age."
If a seller is caught selling to a minor, the seller could be charged with a Class-A misdemeanor, which is punishable by up to a $4,000 fine and one year in jail.